TikToker Bobbi Althoff that interviewed Drake in bed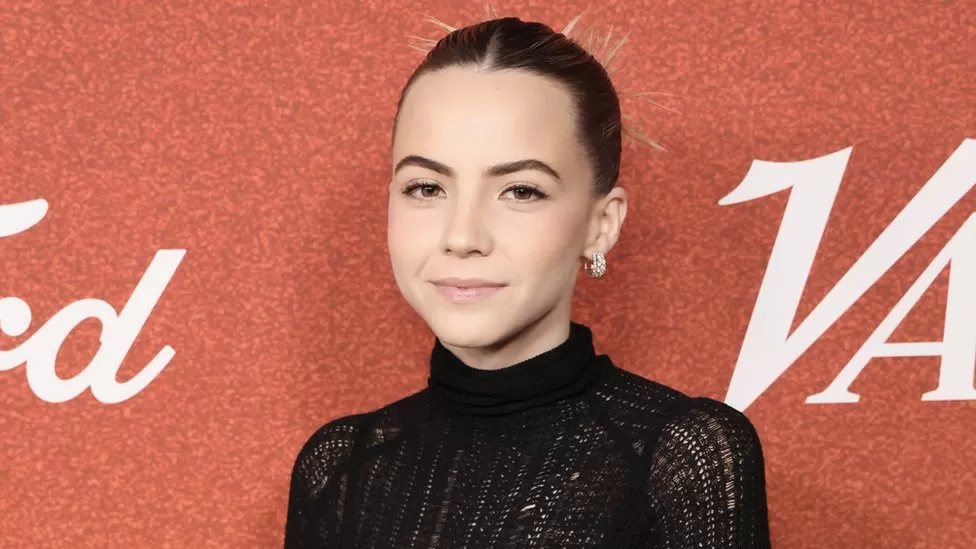 Interviewing celebrities might seem like a departure for Bobbi if you've followed her videos since 2021.
She posted a video of herself dancing with a banana on TikTok, watched nearly two million times on the platform, and then shared updates from her pregnancy and motherhood.
Known online as Richard and Concrete, she posted tips and hacks as she juggled raising her two daughters.
Until February of this year, she hadn't shared that she had filmed a pilot for her podcast.
As a child, she always dreamed of having her own show, but when she showed it to people, they all said it was awful.
My proof proved them wrong, however."
She has grown her profile since then, with almost 19 million views on a TikTok dance with rapper Armani White.
However, Drake has been the most important acquisition for her.
DMing the Grammy-winning musician to see if he wanted to be interviewed was her "shot."
Drake holds a cocktail in his hand as the two lie under a duvet in bed.
They discuss other rappers, including Tyga, who Bobbi has never heard of but features on her podcast.
Short clips of the full interview remain on her YouTube channel, but the full interview has disappeared.
A video of Bobbi at Drake's California concert from Saturday has also been posted to her Instagram profile following rumours of a spat between the two.
Neither Bobbi nor Drake have commented on their apparent feud – and NewsTube has asked her for comment.