Three reasons why Trump's arrest in Georgia may be different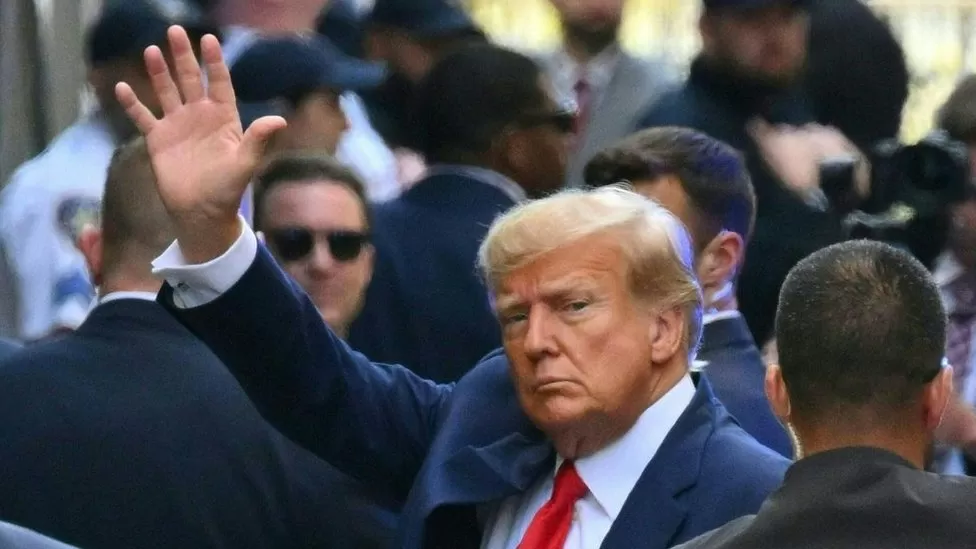 Unlike his previous three arrests this year, Donald Trump may follow a script when he turns himself in as expected on Thursday in Georgia for an election plot charge.
The former president received special treatment during bookings in New York, Florida, and Washington DC.
This time could be different. The former president has never had to take a booking photo or interact with other criminal defendants.
The Fulton County Sheriff's Department will follow its "normal practices" while Mr Trump is being processed.
His alleged co-conspirators have already been booked into the Fulton County Jail, which is notorious for its hazardous conditions.
Defendants typically undergo a medical screening, fingerprinting, and warrant check at the jail.
It is also likely that Mr Trump will receive his first mugshot, as the county normally takes mugshots of all defendants.
According to Rachel Kaufman, an attorney in Atlanta, the Fulton County Jail is one of the most dysfunctional jails in the country.
"Some level of that dysfunction will be witnessed" by Mr Trump and his 18 co-defendants, she said.
Unlike many other defendants, the former president won't be held in a holding cell overnight.
It's unlikely he'll experience the full force of what an average person experiences in the Fulton County Jail when they've been charged with several felonies, she said.
It could be the first time the public actually sees Mr Trump in court in Georgia, where he is expected to plead not guilty.
During Mr Trump's arraignments in New York, Washington DC, and Miami, video cameras have not been permitted.
The reason for this is that New York state and federal courtrooms don't usually allow video or microphone recording.
Georgia, however, does not.
In the past, the judge assigned to Mr Trump's arraignment, Scott McAfee, has often allowed cameras during proceedings, said Ms Kaufman.
She described him as a fully transparent judge. I predict that whatever happens in front of him will be televised."
It could also mean cameras in the courtroom for Mr Trump's trial.
A high-profile case of Fulton County District Attorney Fani Willis has appeared on screen before.
An eight-month trial involving a controversial Atlanta Public School cheating scandal was broadcast on television and radio in 2014 and 2015.