The world's biggest law firm is splitting off its business in China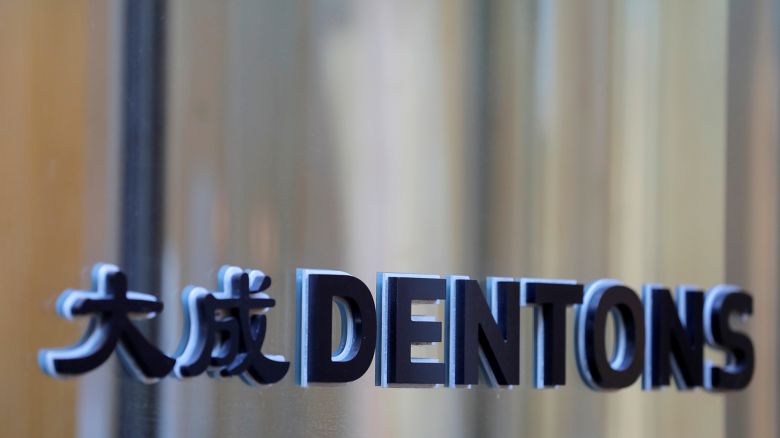 In response to China's intensifying regulation, Dentons, the largest law firm by employee count in the world, is distancing itself from its business in the country.
A memo shared Tuesday informed clients of the move. Dentons said its China unit is becoming a standalone legal entity starting this month. There would be no change to its Hong Kong practice, as it would remain a Dentons firm.
Dentons will continue to designate the Chinese entity as a "preferred firm," and the firm will continue to operate under its current local name "Dacheng."
A new mandate and requirement relating to data privacy, cybersecurity, capital management, and governance led to the restructuring, Dentons explained.
Although our legal relationship is changing, we will continue to work together to meet our clients' needs.
According to Dentons, it has "more people in more locations across more countries" than any of its competitors. It has 21,000 employees in more than 80 countries, including 12,000 lawyers.
In April, China widened the scope of its existing counter-espionage law to cover handling any "documents, data, materials or items related to national security and interests," but Dentons did not provide additional detail on the regulatory changes that prompted its move. Foreign businesses in the country were spooked by the move.
Dentons' decision coincides with a crackdown on international consulting firms.
Several offices of Capvision, an advisory network with headquarters in Shanghai and New York, were raided by state security authorities in May. China announced the closure of Mintz Group's Beijing office, a US corporate due diligence firm, and questioned Bain's local branch employees.
Those measures were part of Beijing's wider effort to increase oversight of sensitive national security information.
As a result, many US businesses in China are wondering "who's next," according to Michael Hart, president of the American Chamber of Commerce in China.
British Chamber of Commerce in China has also urged the Chinese government to clarify regulatory guidelines, saying its members are feeling unsettled.
As high geopolitical tensions and increasing regulatory demands across jurisdictions have pushed global businesses to rethink how they operate, a formal split like that implemented by Dentons might seem drastic.
A British billionaire pleaded not guilty on Wednesday to orchestrating a "brazen" insider trading scheme by passing information about companies he invested in to friends, private pilots and a former lover.
A majority of the Tottenham Hotspur soccer team is owned by Lewis' family trust. He entered his plea before U.S. Magistrate Valerie Figueredo in Manhattan.
Lewis will be released on $300 million bond secured by his yacht and private aircraft, according to prosecutor Nicolas Roos.
Patrick O'Connor and Bryan Waugh, two of Lewis' pilots, pleaded not guilty to insider trading charges after being accused of illegally profiting from Lewis' tips. A bail of $250,000 was set for each of them.
According to Forbes magazine, Lewis founded the investment firm Tavistock Group and is worth $6.1 billion. When he was arraigned, he wore a gray suit and was not handcuffed.
The lawyer for his client, David Zornow, said the prosecutors' actions were an "egregious error," and claimed his client traveled to the United States voluntarily to defend himself.
After the hearing, O'Connor and Waugh's attorneys declined to comment.
"This is an unrelated legal matter, so we have no comment." said a Tottenham spokesperson.
Lewis loaned each pilot $500,000 and encouraged them to buy stock in an oncology company before its clinical results were released in 2019.
Indictment says O'Connor texted his friend that he thought "the boss has inside information."
Mirati's stock price rose 16.7% in one day after its positive results were announced, and Lewis' loans were repaid by both pilots.
In wiring Lewis the repayment, Waugh indicated it was a "loan repayment for MRTX."
For alleged crimes from 2013 to 2021, Lewis faces 16 counts of securities fraud and three counts of conspiracy. He could theoretically spend decades behind bars.
Lewis controlled board seats at several companies, deputized employees to serve on boards, and obtained inside information he shared with others.
There was no need for all of this," Damian Williams, the U.S. Manhattan U.S. Attorney, said. He is a wealthy man, Joe Lewis."
Under his predecessor, Preet Bharara, Williams' office began cracking down on insider trading in 2009.
Both O'Connor and Waugh, who live in New York and Virginia, are charged with securities fraud and conspiracy.