The C.A.S. School team for UWC Maastricht MaasMUN 2023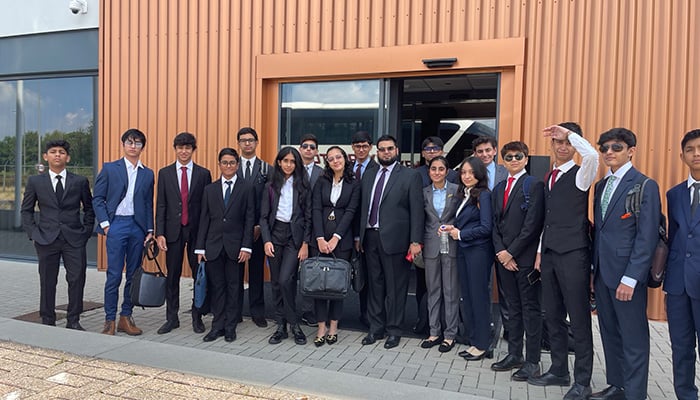 A team of 17 students from the C.A.S. School from Karachi traveled to the Netherlands for MaasMUN 2023 at the United World College (UWC) Maastricht. 
Taking place this year from 23 to 25 June 2023, MaasMUN is its signature public speaking competition based on Model United Nations (MUN).
With UWC national committees in over 150 countries, UWC Maastricht is one of 18 schools and colleges on four continents, reaching and selecting students from diverse backgrounds for their programs. 
Among their 60,000 alumni are renowned names in industry, policy, and statecraft, including the King of the Netherlands.
It was the first and only team from Pakistan to participate at the event as well as the first team from the school to travel to the Netherlands. Among the teams participating were those from Brazil, England, Georgia, Germany, Jordan, Malaysia, the Netherlands, and Pakistan.
In the UWC Maastricht MUN 2023 team, the following students represented the school:
Aly Muhammad Dadwani, Amaan Danish Bawla, Eshaal Hamayun Sajjad, Ezzah Zulfikar, Mahnoor Zaidi, Mekail Ahsan, Mikael Khalid Mehmood, Nael Atif Jan, Nael Manghi, Omar Siddiqui, Osman Jalal Khan, Raahim Aziz, Salina Ovais Allawala, Shaan Ali, Shafaay Kashan, Shahzayn Khan, M Sufyan Siddiqui.
 Throughout three days of vigorous debate, eight members of the 17-member team emerged victorious in their respective debate committees.
Awards received by the team are given below: