'The Bold' Type stars' reunion fuels excitement for possible revival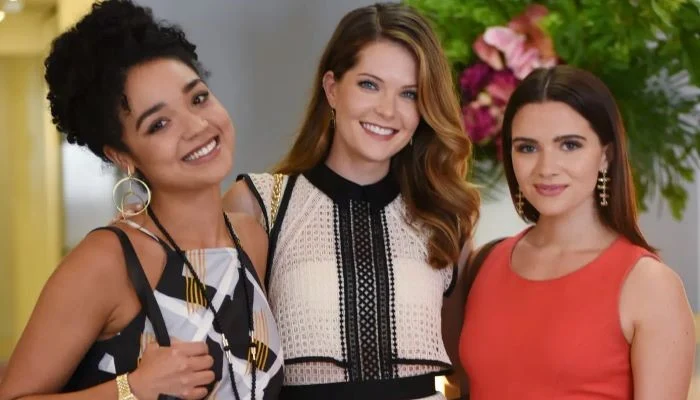 On Instagram, Meghann Fahy, star of Netflix's hit series, The Bold Type, shared a sun-drenched picture with Katie Stevens and Aisha Dee.
They recently gathered for a heartwarming reunion, triggering speculation of a potential revival. On a terrace overlooking the city, the trio savor a glass of wine against a picturesque backdrop of sunny Lisbon, Portugal.
It's been a minute, but still relying on Katie to tell us where to eat," Meghann captioned the photo.
In a satin pink slip dress adorned with a linen shirt casually draped over it, Katie maintained her stylish aura with a crisp white shirt and black jeans.  
Wearing high-waisted blue jeans and a pink vest top, Meghann, known for her role in The White Lotus, exuded style. There was a palpable sense of camaraderie between the three actresses, manifested in their joyous reunion.
In the comments section, fans expressed their elation at the trio's reunion, flooding the comments section with their elation. Several fans expressed their excitement at the prospect of seeing their favorite characters return. 
One supporter voiced, "Sutton, Jane, and Kat should make a comeback-perhaps a spin-off or even a movie." Another said, "I don't know why, but when I see the three of you together, everything seems a little better." Another commented, "You guys give me a different feeling… so wholesome."