Tesla hasn't issued final pricing or specs for Cybertruck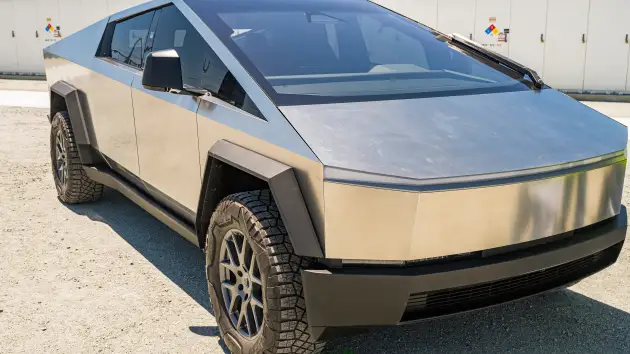 Elon Musk has been promoting his sci-fi-inspired Cybertruck on social media this week. The electric vehicle maker, however, has yet to release final pricing and specifications for its trapezoidal pickup, which it first unveiled in November 2019, and Elon Musk implied in an email to the company that he was concerned about achieving "precision" in manufacturing because of its "straight edges," which make variations "stick out like a sore thumb."
According to Tesla's second-quarter financial report filed with the Securities and Exchange Commission, the company's factory in Austin, Texas, is working on "tooling" for the Cybertruck, but production is not yet underway. In a shareholder deck, the company said it was working to install equipment for Cybertruck production, which is still on track for initial deliveries this year.
There is no word on when the vehicle will be mass produced by the company.
Tesla CEO Elon Musk posted a picture of the Cybertruck on X, formerly Twitter, saying, "Just drove the production candidate Cybertruck at Tesla Giga Texas! " In automotive manufacturing, a "candidate" is an early model of a vehicle that the manufacturer uses to gauge the quality of its production systems and vehicle assembly lines.
A Tesla promoter and fan pressed Musk for more details on the social platform Wednesday, writing in a post, "Enough with the hype, let's get down to business. Please announce the specs, pricing and new estimated delivery event date."
The Tesla CEO, who also owns and runs X after a $44 billion buyout last year, replied: "When we are ready to do so, we will. While I think it is our best product ever, it is an extremely difficult product to build. We are in uncharted territory, because it is not like anything else."