Taylor Swift's true feelings about new beau Travis Kelce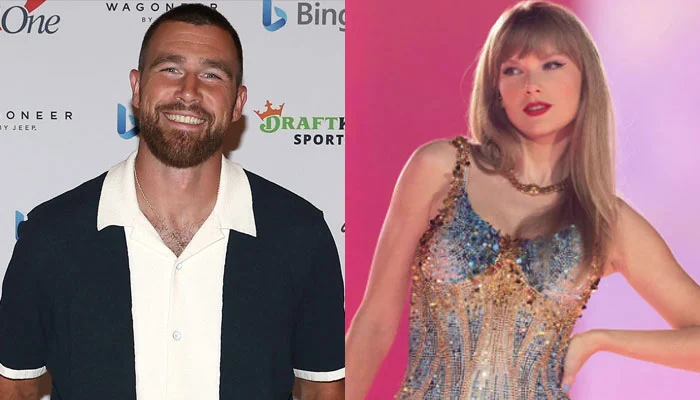 Taylor Swift finds her new rumoured beau to be "very charming," an insider claimed while noting that their budding romance is heating up.
While neither the Anti-Hero hitmaker nor the NFL star have confirmed their relationship, an insider told The Messenger that they are "having fun."
According to the insider, Taylor Swift and Kelce aren't "serious" yet, but Kelce has expressed a desire to keep seeing her.
"She and Travis have hung out twice, but it's nothing serious," the insider revealed. It has been a week since they have been texting. She finds him to be very charming."
The insider added, "he is a little embarrassed by all the attention they are getting, but he wants to see her again."
A source said the couple is "seeing where things go," while revealing that Swift's heart is still up for grabs despite "hefty competition."
The source revealed that her friends are always suggesting people set her up. "Taylor is having the time of her life right now because she's in her "fun girl" phase."
In an interview on WIP Morning Show, Kelce's brother Jason Kelce discussed his younger brother's alleged new romance.
It's hard to answer because I don't know much about Travis' love life. "I try to stay out of Travis' personal business."
"Having said that, man, I think they're doing great, and I hope this thing goes a mile — no, I'm joking, I have no idea what's happening," he added jokingly.