Sudan on brink of all-out civil war, UN chief warns.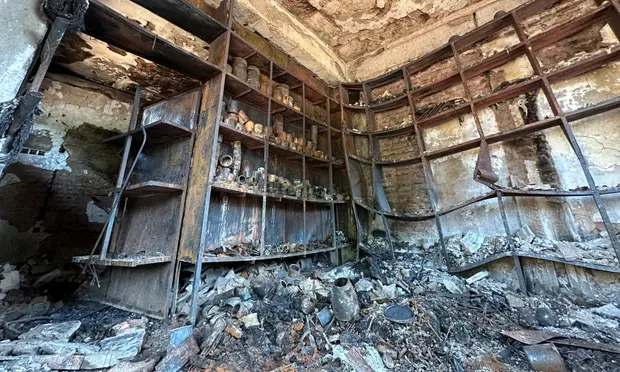 An airstrike on a residential area has killed about two dozen civilians, prompting warnings from the United Nations that Sudan is on the verge of a "full-scale civil war" that could destabilize the entire region.
Several civilians were reported dead and wounded in Khartoum's sister city Omdurman, in the Dar al-Salam district, according to the health ministry.
Sudan's rival generals have been fighting for nearly three months, and the air strike is the latest incident to cause outrage. Survivors have reported a wave of sexual violence, and witnesses have spoken of ethnically targeted killings in the conflict. The UN has warned that there may be crimes against humanity in Darfur due to widespread looting.
The health ministry posted a video on Facebook on Saturday showing apparently dead bodies, including several women. In the narration, the narrator mentions that residents "counted 22 dead".
The paramilitary Rapid Support Forces (RSF), fighting the regular army, claimed 31 were killed in the strike. According to the military, its air force did not carry out any airstrikes in the city the previous day, as claimed in a statement on Sunday.
A paramilitary group has been accused of forcing civilians from their homes since the war began.
In a statement, António Guterres' deputy spokesperson Farhan Haq said the UN secretary general condemned the airstrike on Omdurman, which "reportedly killed at least 22 people" and injured dozens.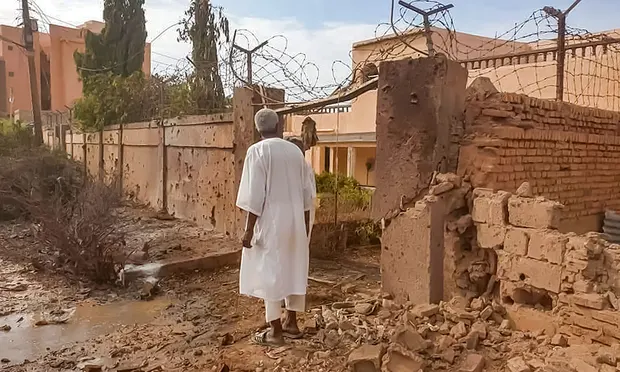 "Guterres remains deeply concerned that the ongoing war between the armed forces has pushed Sudan to the brink of a full-scale civil war, which could destabilize the entire region," Haq said. A complete disregard for humanitarian and human rights law is dangerous and disturbing.
Military and RSF clashed in North Kordofan, South Kordofan, and Blue Nile states on Sunday.
Almost 700,000 people have fled to neighbouring countries as a result of Sudan's fighting, according to the International Organization for Migration.
In Darfur's western region, the US, Norway and the UK have blamed the RSF and its allied militia for most of the widespread violations, warning of an "ethnic dimension" to the conflict.
To resolve Sudan's crisis, Haq expressed support for African Union and Igad efforts.
In Addis Ababa, Ethiopia, Kenya, Somalia, and South Sudan – Igad members handling the Sudan file – will meet on Monday.
Neither the army chief nor the RSF commander have confirmed they will attend, but both have been invited.
There have been numerous ceasefires announced in the war, but they have been ignored.