'Heaviest rain ever' causes deadly floods and landslides in Japan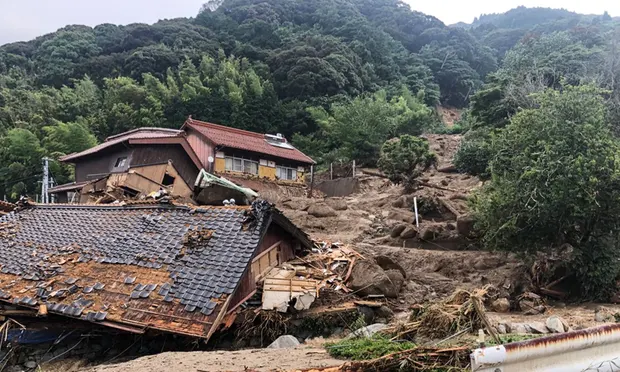 In south-west Japan, floods and landslides caused by the "heaviest rain ever" killed six people and left three others missing.
A Japanese meteorological agency warned residents of Kyushu, one of the country's four main islands, to stay alert for more landslides, a common hazard in mountainous areas after heavy rains.
The agency, however, downgraded a special rain warning that affected more than 1.7 million people in northern parts of the island on Tuesday.
The recent heavy rains and powerful typhoons in Japan have raised concerns about its vulnerability to climate change.
Satoshi Sugimoto, an official from the meteorological agency, said the region had never experienced such heavy rain. "Life is in danger, and their safety must be assured."
As a result of heavy rains, rivers burst their banks, bullet trains were disrupted, and roads and water supplies were cut off, according to Japan's chief cabinet secretary Hirokazu Matsuno.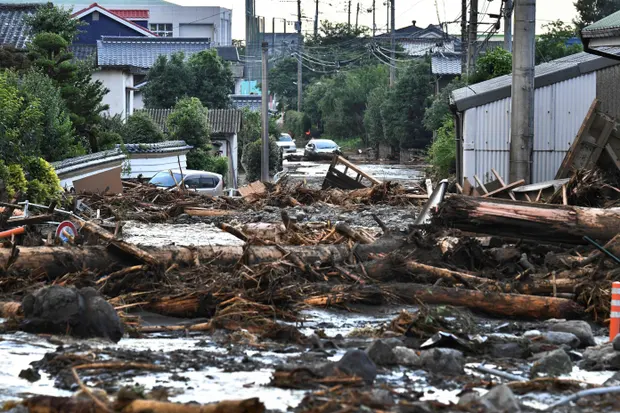 To coordinate a response, a taskforce was formed by the prime minister's office.
"Several rivers have flooded … and landslides have occurred in various parts of the country," Matsuno told reporters.
A complete picture of the damage is being gathered and measures are being taken while putting the lives of the people first.
According to local authorities, a 77-year-old woman and her husband were found trapped inside their mud-engulfed home in Fukuoka prefecture. Their husband, however, survived.
Several other Fukuoka residents died, including one whose car was washed away by floodwaters.
Kurume recorded the highest rainfall ever recorded in the 24 hours leading up to 4pm on Monday, according to the meteorological agency.
The city was hit by a mudslide that buried 21 people in seven houses. Nine of the victims were rescued alive, while five others were attempting to be removed. Later, it was confirmed that a 70-year-old man had died.
Public broadcaster NHK and the Yomiuri Shimbun newspaper reported that another man's body was found near rice fields near a flooded river.
According to Takashi Onizuka, 62, a resident of a town near Kurume, "there was lightning and a lot of rain." "It was terrible." he said.
Tokyo experienced blistering heat on Tuesday, but other parts of the country were battered by torrential rain. Scientists say global warming is increasing the risk of heavy rain in Japan. It has already rained in parts of northern Kyushu for more than a week, according to the weather agency.
In Asakura, officials say the rains have peaked, but floods are still a possibility.
Takaaki Harano, a local official, said, "Rivers are rising, and we must be vigilant against overflows."
In Japan, where many homes are built on flat land near hills and mountains, land slides pose a serious threat.
During the rainy season in western Japan in 2018, more than 200 people were killed by floods and landslides due to landslides in the hot spring resort of Atami in 2021.