Starbucks is handing out pay hikes and new benefits to workers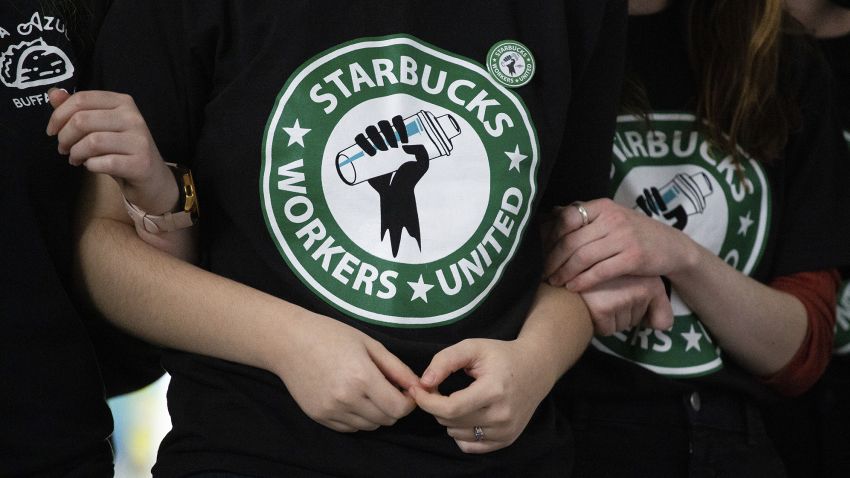 Starbucks employees are getting more pay and benefits, but some are only going to non-unionized baristas. Similar actions by Starbucks were found to violate federal labor law by a National Labor Relations Board judge. Starbucks appealed the decision.
There has been a bitter fight between Starbucks and union organizers across the country over which workers get what perks and benefits. Nearly two years after the first Starbucks location voted to unionize, Starbucks has fought aggressively against the union drive. Starbucks has refuted allegations that it engaged in illegal practices in some instances, which have been made by the NLRB.
At the end of October, nearly 360 stores had voted in favor of unionization, with the results certified by the NLRB. There were about 70 votes against, and those results have been certified. The number of Starbucks locations operated by the company in the United States is approximately 9,300.
Among the new benefits announced by the company on Monday was a wage increase.
At Starbucks' investor event on Thursday, where the announcement was previewed (Starbucks refers to its employees as partners), Sara Kelly, Starbucks' chief partner officer, said investments in pay increase stability and retention. As a result of the improved benefits, workers will be able to "create an even more uplifting customer experience," she said.
While non-union employees will be able to accrue more vacation time sooner, their pay may be a bit more complicated. For all eligible workers at Starbucks-operated US stores, Starbucks announced Monday that a 3% annual raise will begin on January 1. A pay bump of at least 4% will be given to Starbucks workers who have worked there for two to five years. According to Starbucks, those with at least five years' experience will receive a 5% raise.