Stan Wawrinka praises Djokovic ahead of their clash at Wimbledon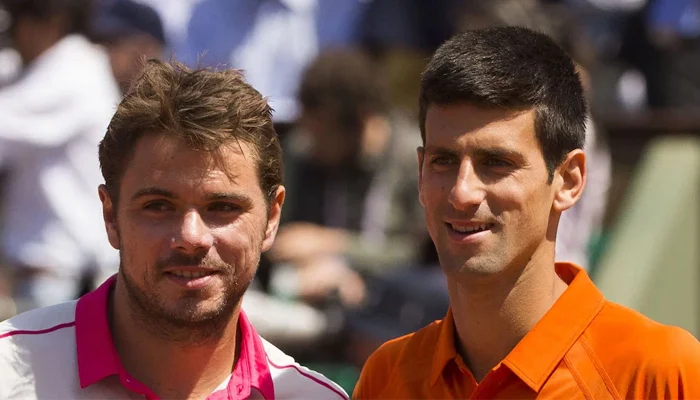 Ahead of their Wimbledon match on Friday (July 7), Stan Wawrinka praised Serbian tennis star Novak Djokovic.
In the last 32 at Wimbledon, the 38-year-old defeated Argentina's 29th seed Tomas Martin Etcheverry 6-3, 4-6, 6-4, 6-2.
Over the course of his long tennis career, Novak has faced the Swiss 26 times, but only beat him six times.
He's been a great player to play. I think he's the perfect player. If you look at him, everything is so clean. He plays the perfect shot at the right time. The same way I enjoyed watching Roger play, I enjoyed watching him play," Wawrinka said at a press conference.
If I don't get killed, I'll enjoy it," he said. It's a pleasure to watch Novak play. This is my last chance to play him on grass before I retire.
There will be a lot of pressure on me and I must perform at my best."
He remains one of the few players to have beaten Djokovic twice in Grand Slam finals, at the 2015 French Open and the 2016 US Open. Nevertheless, this will be the first time the two will meet on grass.
"He took two Grand Slams away from me. Djokovic joked after booking his place in the third round on Wednesday, "He beat me in two Grand Slam finals.".
Stan is a very good guy, and I like him a lot. His character is excellent. The things he does at such a young age are always inspiring. Despite being almost 40 years old, he is still going strong. People don't often have the ability to do that."
Jordan Thompson was defeated by Djokovic in the second round of Wimbledon and will now take on the Swiss on Friday in the third round.