Sarah Ferguson 'excited' to join 'This Morning' as co-host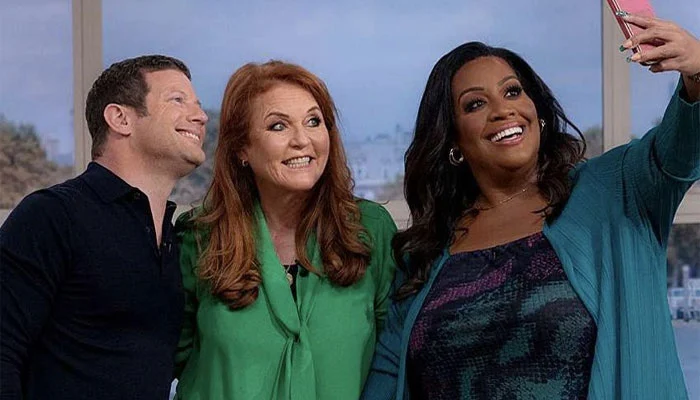 Sarah Ferguson 'excited' to join 'This Morning' as co-host and guest editor
As a co-host of This Morning and a guest editor, Sarah Ferguson, the former wife of Prince Andrew, revealed that she was 'excited' to be a part of the team.
The mother of Princess Beatrice and Eugenie shared behind-the-scenes photos from the set of This Morning with Dermot O'Leary and Alison Hammond on X, formerly Twitter, and she said: "I was so excited to be able to join this morning's show.
As a co-host and guest editor on the show, I have had the good fortune to be able to pick some topics that are close to my heart. Firstly, I would like to thank my wonderful co-hosts as well as everyone who tuned in!
During the run-up to the show, Sarah said in a statement: "I have appeared on This Morning before, but this time I am coming back in a very different role.
It is always a pleasure dealing with the whole team of the show, as I enjoy live television very much and am a huge fan of the show.
You may also be interested in reading: King Charles is 'quite disappointed' with Prince Harry and Meghan for leaking their phone calls
"I'm looking forward to being there all morning, and I'm thrilled to be guest editing the show, which will give me the chance to delve into some topics that I'm passionate about. I can't wait."