Russia's defense minister accuses US of fueling tensions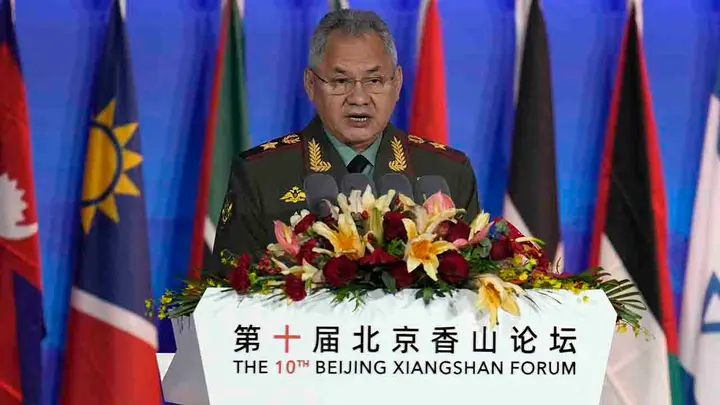 A Russian official on Monday accused the United States of fueling tensions around the world, claiming that the West's "steady escalation" threatens a military conflict between nuclear powers.  
Shoigu spoke at a defense forum in Beijing, which China uses to promote military diplomacy and is attended by representatives from dozens of countries, including the United States.
"Washington has deliberately undermined and destroyed the foundations of international security and strategic stability, including arms control agreements," Shoigu said.
According to Shoigu, the US and its Western allies are threatening Russia through NATO's attempt to expand its footprint in the Asia-Pacific region under the pretense of seeking dialogue and collaboration.
"The Western strategy of steadily escalating the conflict with Russia raises the possibility of a direct military clash between two nuclear powers, which could have catastrophic consequences for both sides." Shoigu concluded.
The Russian government remains open to negotiations about the war in Ukraine if the conditions are right, Shoigu said, without going into further detail.
After Shoigu's speech, Zhang Youxia, China's second-ranking military official and vice chairman of the Central Military Commission, spoke.
"Some countries" that "keep stirring up troubles around the world" are being criticized by Zhang without specifically naming the US.
US Defense Department official Cynthia Carras leads a delegation representing the US at the event.
According to Zhang, China is willing to develop military ties with the US based on mutual respect, peaceful coexistence, and win-win cooperation.
Beijing suspended military communication with the US in August 2022 after former US House Speaker Nancy Pelosi visited self-ruled Taiwan, which Beijing considers part of its territory.