35,000 workers across 18 casinos will strike on Nov 10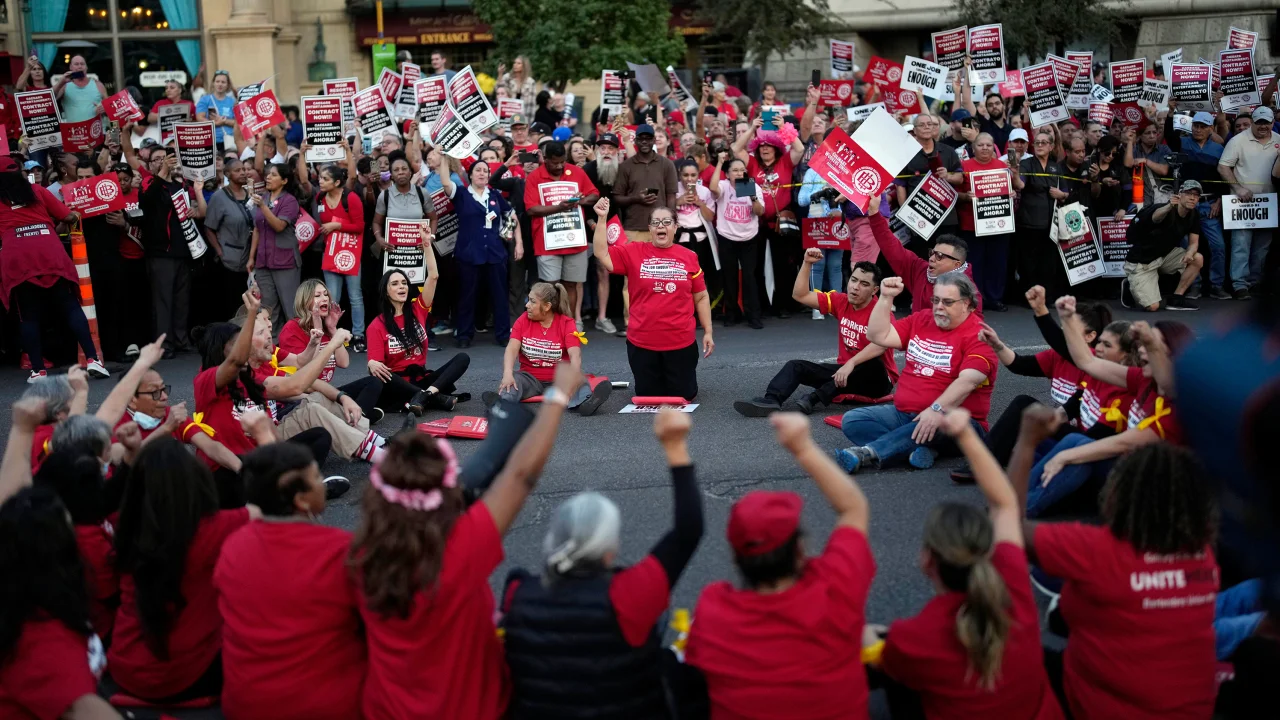 Local 226 of the Culinary Workers Union and Local 165 of the Bartenders Union said in a news release Thursday that they will strike on November 10 at 5 am PT if a contract is not reached by that date.
According to the release, 35 thousand workers would strike across 18 casino resorts on the Las Vegas Strip without a five-year contract.
A month ago, workers overwhelmingly voted to authorize a strike, and we have continued negotiating in good faith, but companies have not made enough progress," Ted Pappageorge, secretary-treasurer for the Culinary Union, said. Workers deserve record contracts after these giant corporations enjoy record profits. The proposal on the table is historic, but it isn't enough.
According to a previous press release, the unions are seeking better pay, a reduction in workload and quotas, and safety protections.
The unions reported in September that 95% of Las Vegas members voted to authorize a strike.
A union release from September said that the two unions represent 60,000 workers in Las Vegas and Reno, and 53,000 workers were eligible to vote in the strike authorization vote. According to the union, about 40,000 members were working under an expired contract.