Rupee upswing against dollar continues.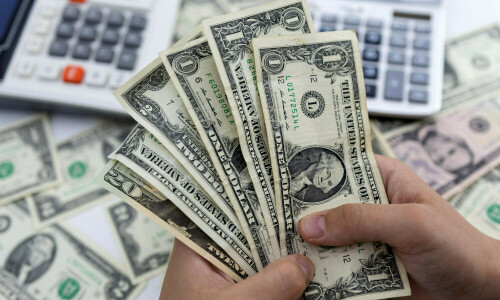 In the interbank market on Wednesday, the rupee continued to gain momentum against the dollar, increasing by Rs1.26 according to the Forex Association of Pakistan (FAP).
As the news of stringent administrative measures being taken against black market dollar outflows to Afghanistan and Iran has become public, the rupee has seen a significant boost in confidence.
Similarly, the rupee has appreciated in the open market as well, rising by Rs1 against the greenback. It has been reported that the dollar was trading at Rs290, according to the Exchange Companies Association of Pakistan.
In an interview, Komal Mansoor, head of strategy at financial services platform Tresmark, said that the appreciation of the rupee was due to the State Bank of Pakistan maintaining its interest rate at the recent monetary meeting, despite expectations of an increase in interest rates by 200 basis points.
There has been a significant correction in swaps, especially in the short tenors, which has led to a decline in premiums from 18% to almost zero in recent months.
In response to the appreciation of the rupee, exporters were led into a frenzy of selling forwards, she said.
It must also be noted that banks engaged in forward-selling transactions to achieve their own objectives, "however, the bulk of the decline in swaps could be attributed to banks engaging in buy-sell transactions to generate the dollar liquidity needed to satisfy import demand".