resident who stayed for Hurricane Idalia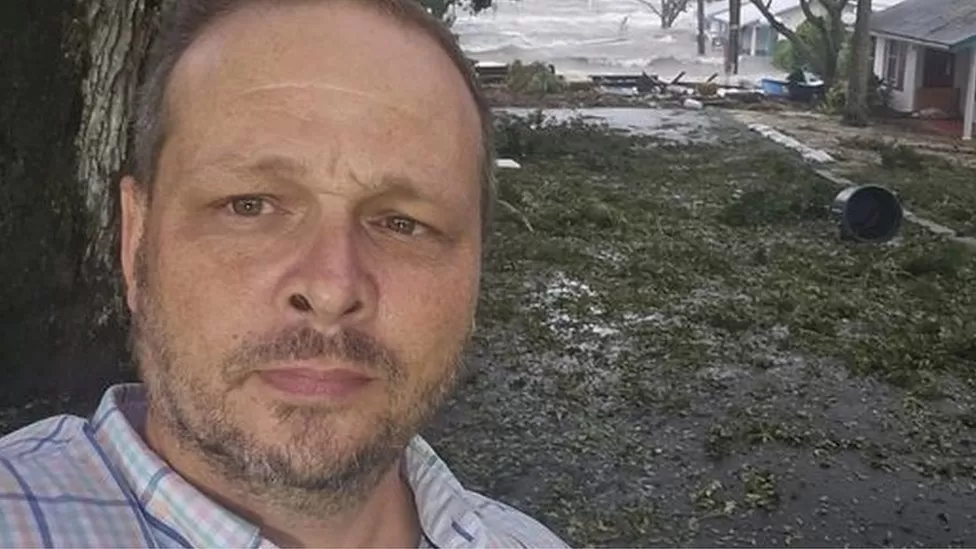 On Wednesday morning, he told the paper, "I'm still here.".
A whole hotel just broke apart and went into the Gulf, Mr Bobbitt said.
"It's like we're being swallowed up by the Gulf."
A storm surge and strong winds have caused trees to topple, homes to flood, and roads to become inundated.
Before the hurricane hit, more than 1.5 million people were warned to evacuate across 28 counties.
In a press conference on Wednesday morning, Florida Gov. Ron DeSantis said: "The chances of surviving a storm surge that even approaches 16 feet are slim." The building would need to be even three stories high, he said, because it will rise very, very high.
However, Mr Bobbitt refused to leave the island – and the people – he loves. Mr Bobbitt said it was never a question of whether he would stay or leave.
It is connected to mainland Florida by a series of bridges, which Mr Bobbitt said are now all submerged.
"No help is coming," he said. It will take days for trucks to reach the island."
In the meantime, Mr Bobbitt is sheltering on the second floor of his two-story house. Despite not having electricity, he has a generator and a boat.
"I will get a motorboat here in the water shortly, so I can reach some of the outlying areas of the island to make sure that there are no old people stuck or in need of assistance," he said.