leaders name General Brice Oligui Nguema as new leader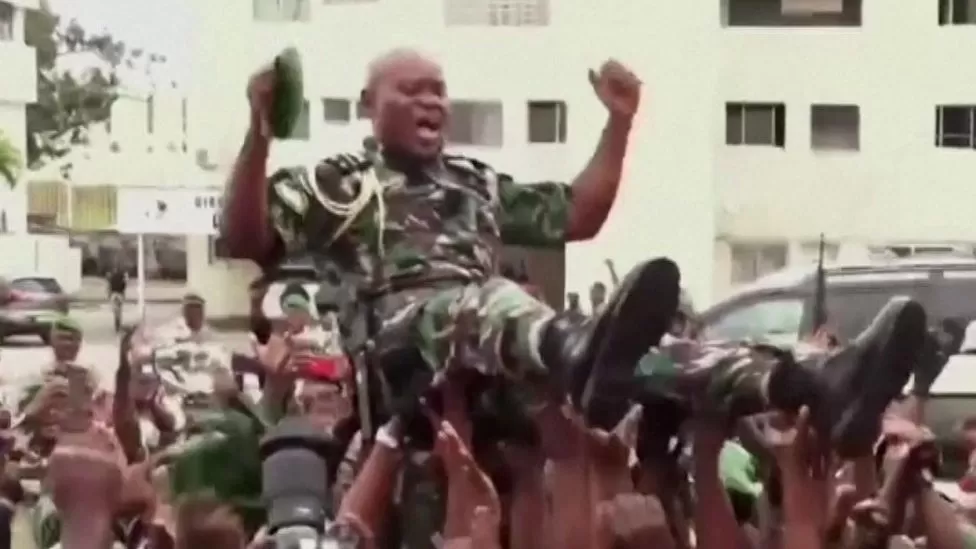 By unanimous vote, the generals agreed to appoint Gen Nguema, former head of the presidential guard, to lead the transition.
The army's declaration was celebrated in Libreville and elsewhere.
However, the coup was condemned by the UN, the African Union, and France, which had close ties to Bongo.
In a statement, the US state department urged Gabon's military to "preserve civilian rule" and to release and ensure the safety of government members. "Unconstitutional military takeover" was condemned by the UK.
There has long been simmering resentment against the Bongo family – it ruled Gabon for 55 years – and public discontent over broader issues.
In Libreville, a resident who requested anonymity told the that she was initially scared, but then she felt joy. In spite of the fear that I am living through a cup, I am joyful because we have been waiting for so long for this regime to fall." He was aide-de-camp to the ousted leader's father, Omar Bongo, who ruled for almost 42 years.
From 2005 until his death in a Spanish hospital, Gen Nguema was extremely close to Omar Bongo, a former close colleague told AFP.
His first position was as a military attache at Gabon's embassies in Morocco and Senegal under Ali Bongo.
In 2018, he was promoted to general and replaced Ali Bongo's half-brother Frederic Bongo as intelligence chief under the elite republican guard. In Saturday's election, there were serious concerns over the process, as in previous elections.
Albert Ondo Ossa complained that ballot papers bearing his name were lacking at many polling stations, while the coalition he represents said ballot sheets still contained names of some candidates who had withdrawn.
Previous opponents contested both of Mr Bongo's wins as fraudulent. Just weeks before election day, controversial changes were made to voting papers.
Almost a year ago, he suffered a stroke, which sidelined him for almost a year and prompted calls for his resignation.
In the following year, mutinying soldiers were imprisoned after a failed coup attempt.