Radio host breaks Guinness World Record with 55-hour long show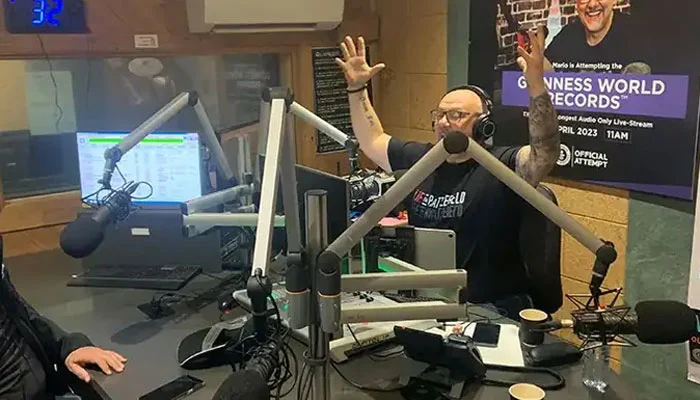 In Australia, a radio host broke the Guinness World Record for "longest audio-only live stream". Croatian radio host described the show as "very unusual".
The radio personality Mario Bekes, who has hosted Alive 90.5 FM since 2009, set a Guinness World Record by hosting a 55-hour and 26-minute marathon talk show.
Record-breaking radio host's challenge began on April 30 and ended on May 1, 2023.
While attempting the record, Bekes was forbidden from using music, advertisements, or listener calls. He created "an unusual radio show" as a result.
There were interviews with guests as well as advice given to the audience during the lengthy broadcast. 
A doctor monitored Bekes' health during the attempt, according to UPI News.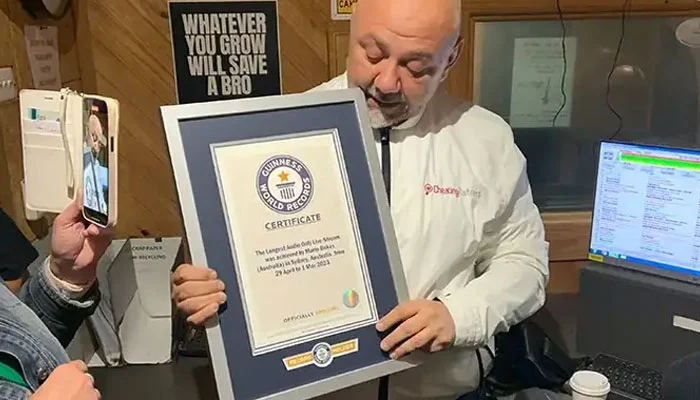 In the early morning, Mario went to the gym and got a cup of coffee. For the first few hours of the attempt, he remained upbeat due to the vibrant energy of the studio and the encouragement of his team.
After the first few hours, Mario acknowledged that he was exhausted, and by evening, things had started to calm down.
With the show's final duration of 55 hours and 26 minutes, Bekes broke the previous record of 53 hours and 1 minute set by British radio hosts Matt Hall and Dan Ramsden in 2020.