Israeli strikes on Palestinian Jenin camp in West Bank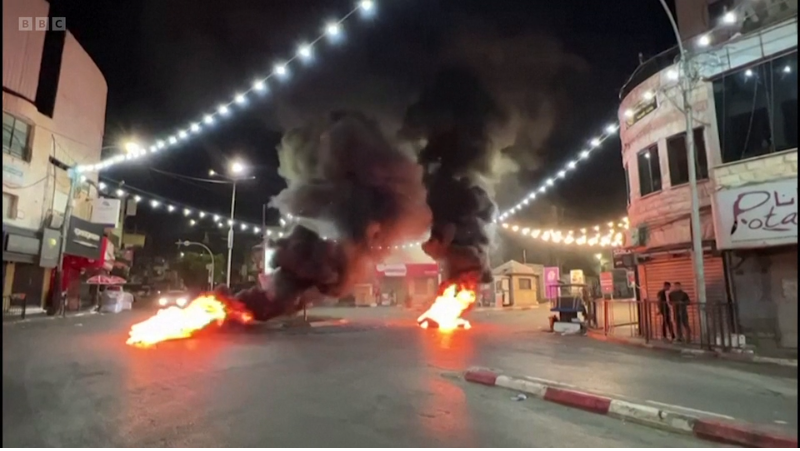 An Israeli military operation has been launched against the Jenin camp in the occupied West Bank.
Drone strikes started it all. Social media videos showed smoke rising from a residential building.
As a result of the ongoing raid, at least three Palestinians have been killed and more than twenty others have been wounded.
"Terrorist infrastructure" was being struck in the Jenin area, according to the Israel Defense Forces (IDF).
It is not acceptable that terrorists continue to use Jenin Camp as a hideout, they said, adding that it is a "terrorist stronghold".
"We will fight the occupation forces until the last breath or bullet," the Jenin Battalion, a coalition of Palestinian groups Fatah, Hamas, and Islamic Jihad, said.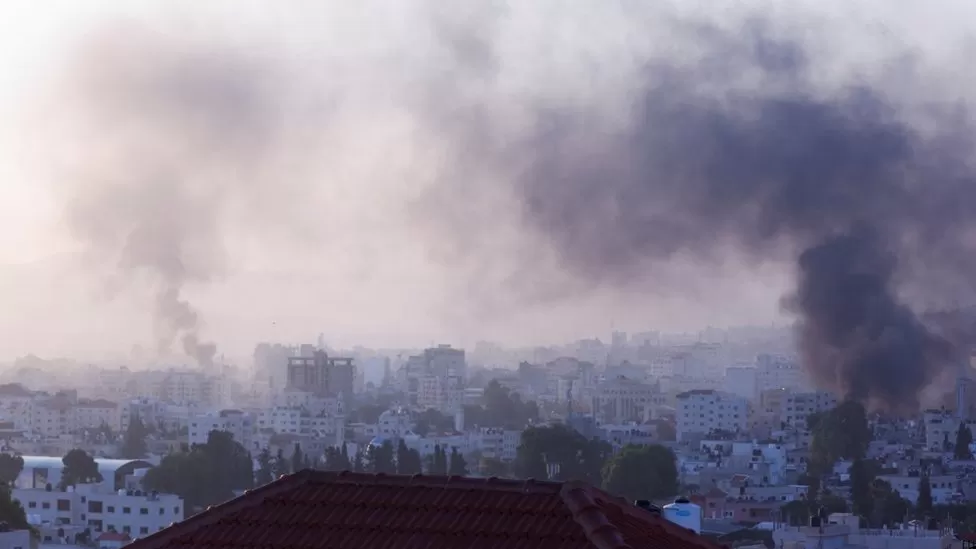 In the alleys of the camp, dozens of Palestinians were armed and masked.
Several streets of the camp were penetrated by columns of Israeli army vehicles, according to Ahmed Zaki, a resident of the camp.
"The situation in the refugee camp is like war," said Palestinian ambulance driver Khaled Alahmad.
We always drive in around five to seven ambulances to the camp and we come back full of injured people," he told Reuters.
Israeli attack helicopters were used for the first time in years last month in a raid into the Jenin camp, killing at least six Palestinians.
It resulted in the wounding of seven Israeli soldiers and border police officers.