PTI leader Asad Qaiser 'evades arrest' at Peshawar High Court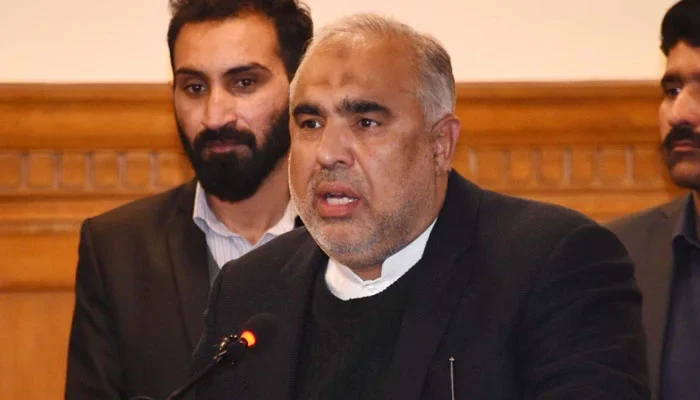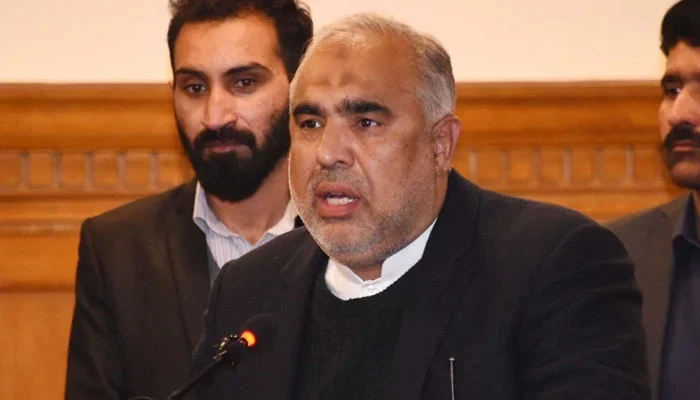 Asad Qaiser, leader of Pakistan Tehreek-e-Insaf (PTI), claims he was arrested from the Peshawar High Court (PHC) despite being "granted bail" in all cases registered against him after May 9 mayhem.
According to his statement on Tuesday, "Police failed to arrest me.".
Former National Assembly speaker Qaiser claimed that party leader Wazir Abdul Karim Khan had been arrested.
In all "illegal" cases, Imran Khan's close aide has appeared before the court for hearings.
Whenever he appeared for court hearings, the police tried to arrest him, he said, adding that he had been granted bail in all cases against him.
A day earlier, the Islamabad High Court (IHC) granted Qaiser interim bail until July 13 in a case related to May 9 protests.
As a result of the PTI chief's arrest in the £190 million Al-Qadir Trust case on May 9, which resulted in at least eight deaths and several injuries, thousands of PTI employees were arrested.
Miscreants attacked civil and military installations during the protests, including the Corps Commander's House (Jinnah House) in Lahore Cantt and the General Headquarters (GHQ) in Rawalpindi.
May 9 has been called "Black Day" by the military, and protesters will be tried under the Army Act, according to Chief of Army Staff General Asim Munir.
Over violent protests at Islamabad's Sangjani Police Station on May 9, the former NA speaker has been charged.
Earlier this month, the PHC granted transit bail to Qaiser until July 3.