Protesters scaling walls of Swedish Embassy in Iraq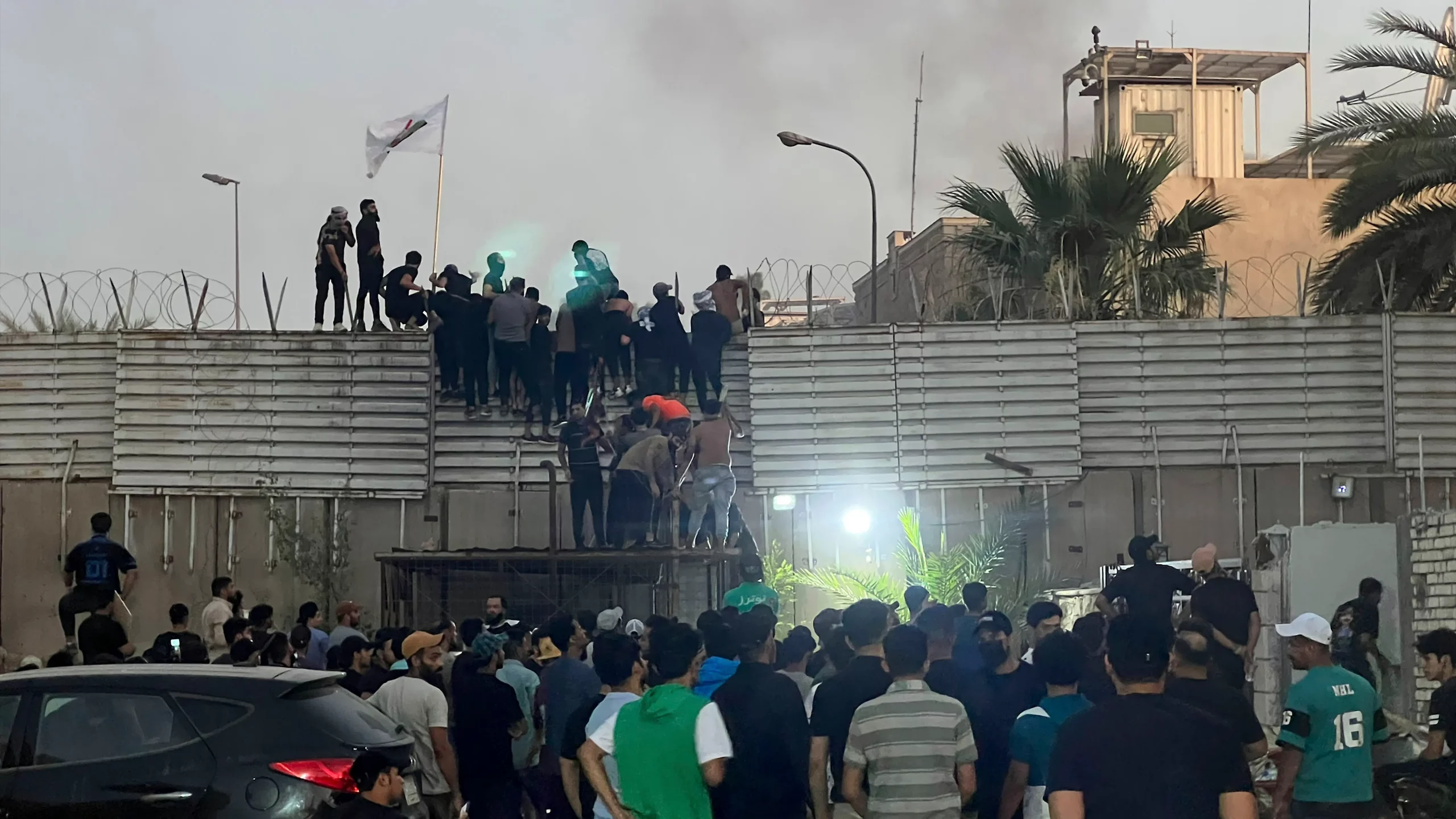 An individual stepped on and kicked the Islamic holy book and the Iraqi flag during a planned anti-Quran demonstration in Stockholm Thursday, causing Iraq to sever diplomatic ties with Sweden.
Protesters stormed the Swedish embassy in Baghdad for the second time in less than a month, lighting a small fire and sending plumes of smoke into the air. 
Swedish media identified the demonstrator Thursday as Salwan Momika, an Iraqi of Christian origin who lives in Sweden as an atheist, who threatened to burn a copy of the Quran. Nevertheless, he did not do so.
An Islamic man identified as Momika burned a Quran outside a Stockholm mosque during the major Muslim holiday of Eid al-Adha last month, triggering widespread condemnation.
In response to Thursday's demonstration, Iraqi Prime Minister Mohammed Shia al-Sudani expelled the Swedish ambassador and recalled the Iraqi charge d'affaires in Sweden.
Following a meeting with security officials, he announced that Iraqi authorities would prosecute those responsible for the arson at the Swedish embassy in Baghdad as well as investigate "negligent security officials." 
According to Reuters, however, his government also said it had "informed the Swedish government that a repeat of the incident involving the burning of the Holy Quran on Swedish soil would require a severance of diplomatic relations." 
The head of Iraq's Media and Communications Commission also announced that the agency had suspended the license of Swedish communications company Ericsson to operate in Iraq, and later the Ministry of Communications said it would cease all dealings with Swedish firms.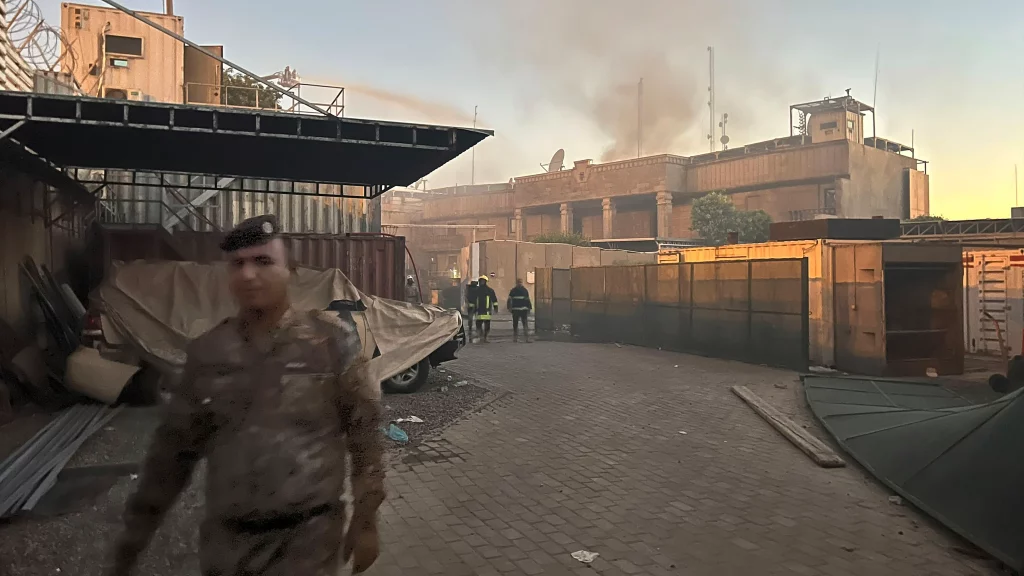 In the wake of the embassy storming, State Department spokesperson Matthew Miller said the U.S. supports Sweden.
"The United States strongly condemns the attack on the Swedish Embassy in Baghdad in the early hours of July 20. Freedom of peaceful assembly is a hallmark of democracy, but what happened last night was an unlawful act of violence," he said. It is unacceptable that Iraqi Security Forces did not prevent protesters from damaging the Swedish Embassy compound for a second time."
Videos showed demonstrators waving flags and signs showing Muqtada al-Sadr, an influential Iraqi Shiite cleric and politician.
According to the Swedish Foreign Ministry, "our embassy staff are safe" and "all attacks on diplomats and staff from international organizations are condemned."