Priyanka Chopra shares lovely advice for Parineeti Chopra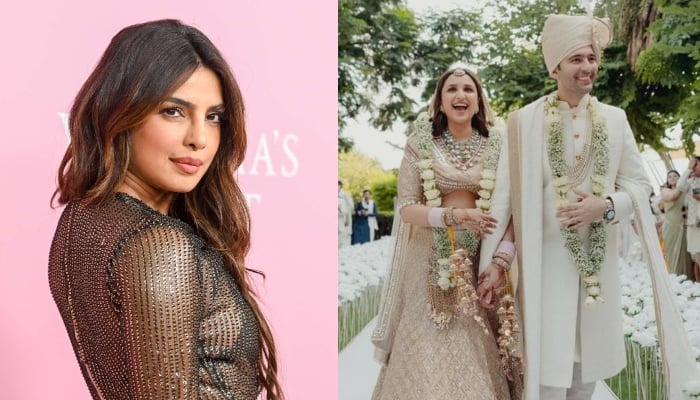 In a heartfelt note, Priyanka Chopra wishes her newlywed cousin Parineeti Chopra a happy married life.
Priyanka shared a carousel from the wedding event on her social media account, extending a wholesome wish to Parineeti and her politician husband, Raghav Chadha.
A picture-perfect day.. Wishing the newlyweds all the best for their special day! In welcoming Raghav to the Chopra family, Priyanka teased him, "Hope you're ready to dive into the crazy with us.".
In his gushing remarks over Parineeti, the Quantico actor said, "Tisha you are the most beautiful bride ever.. We wish you and Raghav happiness for the rest of your lives."
"Take care of each other and protect this beautiful love," she wrote at the end of the caption.
On Sunday, an intimate wedding ceremony took place in Udaipur. Parineeti's Instagram post was congratulated by many celebrities including Varun Dhawan, Ayushmann Khurana, and Esha Deol.