Privacy activists slam EU-US pact on data sharing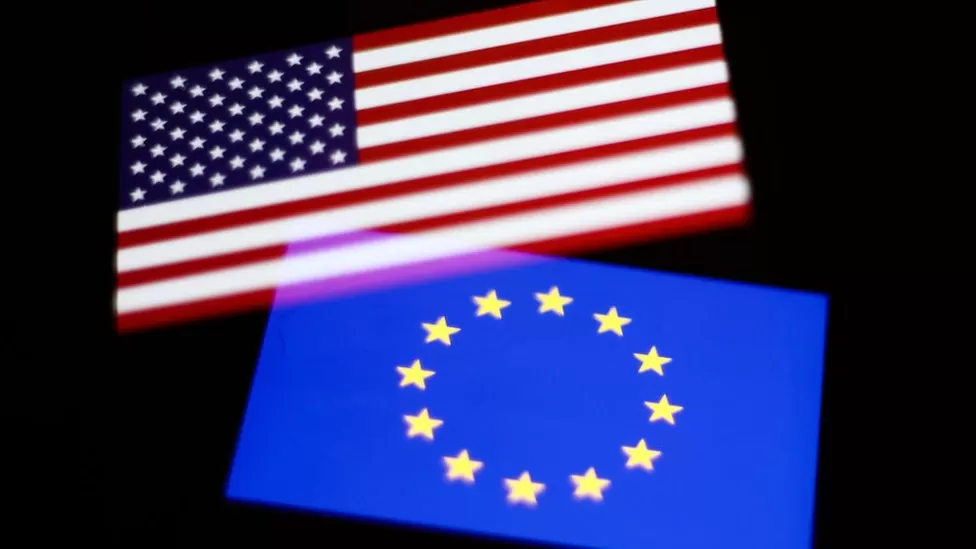 To facilitate the legal transfer of personal data across the Atlantic, the European Commission announced a pact with the US.
The agreement will be challenged in court by data privacy activists.
In spite of objections about US intelligence agencies having access to European data, President Joe Biden and EU officials welcomed the deal.
Meta, Google and other tech giants can continue sharing information with the US under the deal.
European courts had previously rejected two attempts to establish a legal framework for US-EU data sharing.
This pact will ease European concerns about US intelligence agencies sharing personal information.
Most Americans are protected by law from US spy agencies' electronic snooping, but foreigners are not.
When Europeans suspect their data has been collected by American intelligence, they can object to the EU-US agreement.
There will be a Data Protection Review Court made up of US judges that will hear the claims.
On Tuesday, the EU-US Data Privacy Framework will go into effect, promising to collect only "necessary and proportionate" data.
As a result of the "robust" agreement, "personal data can now flow freely and safely" between Europe and the US, said EU Justice Commissioner Didier Reynders.
Noyb (None of Your Business), a non-profit group led by Austrian privacy activist Max Schrems, pledged to challenge the ruling.
"Announcing something as 'new', 'robust' or 'effective' does not cut it before the [European] Court of Justice," said Mr Schrems.
To make this work, we simply do not have the necessary changes to US surveillance laws."
In a previous lawsuit, Mr Schrems challenged Facebook's storage of his data, claiming it violated his European privacy rights.
US intelligence officials were required to add more protections while balancing data collection protections with national security concerns by an executive order issued by President Biden in October 2022.
US privacy laws are lenient compared to those in the EU.
Meta, the owner of Facebook, was fined $1.3 billion (£1 billion) in May for sharing EU users' data with the US.
Meta said it would have to cease offering products and services in Europe without a legal framework for data transfers.