PIA reports recovery in flight operations after securing Rs17bn loan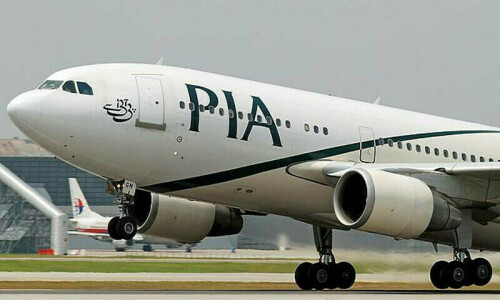 On Sunday, Pakistan International Airlines (PIA) reported a recovery in flight operations after securing a bank loan of Rs17 billion.
The national carrier is reportedly struggling to secure funds to maintain its operations for the next few months, leading to the grounding of several aircraft. Additionally, some media reports claimed that the airline would cease operations by Sept 15, prompting a strong response from management and lawmakers.
In addition to seeking Rs23 billion, the Ministry of Aviation has informed the government that Boeing and Airbus – two of the world's largest commercial jet manufacturers – are on the verge of discontinuing spare parts supply by mid-September.
Abdullah Hafeez Khan, PIA's spokesperson, refuted reports that the flag carrier would be closing earlier this week saying operations would continue. As well as disbursing domestic and international payments, the airline also disbursed most urgent payments.
According to the airline, salaries have been paid to employees and flight operations are running smoothly after it secured an Rs17 billion loan.
As a result of the release of funds, PIA is fulfilling its international and national obligations, and fuel companies will receive payments as soon as possible. It would also be necessary to purchase aircraft spare parts for immediate repairs.
Khan said the airline's flight operations have improved, according to a statement issued today.
A total of 77 flights will be operated today from airports across the country, according to him.
Khan said that 25 of those 77 flights would be operated locally, while the remaining flights would be international, adding that 87% of PIA flights would operate as scheduled today.