Philippines removes Chinese barrier in contested area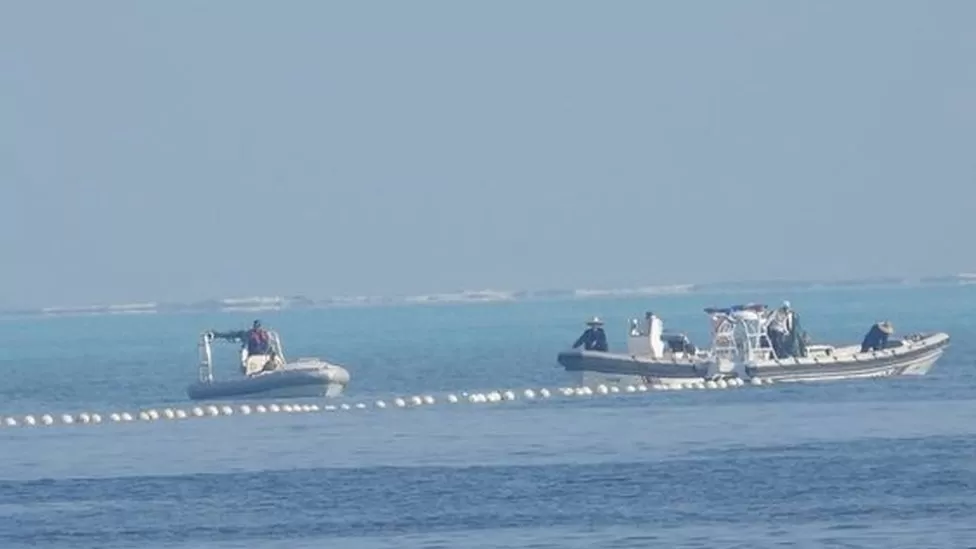 President Ferdinand Marcos Junior instructed the Philippines coast guard to carry out the operation.
A 300m (1,000ft) barrier in the Scarborough Shoal violates Manila's fishing rights.
In 2012, China seized the shoal and claimed 90% of the South China Sea.
According to Beijing, the coastguard's actions were "necessary measures".
In a statement, the Philippines coast guard said the barrier posed a hazard to navigation and hampered the fishing and livelihood activities of Filipinos.
The shoal was described as part of Philippine national territory. A coast guard patrol discovered the barrier on Friday, according to Commodore Jay Tarriela.
The barrier was installed by three Chinese coast guard boats and a Chinese maritime militia service boat when the Philippine vessel arrived, he said.
As soon as the Chinese boats realized there was media on board the Philippine vessel, they issued 15 radio challenges and accused the Philippine ship and fishermen of violating international and Chinese laws.
According to Japan, the South China Sea is crucial to regional stability.
At a regular press conference, Japanese Chief Cabinet Secretary Hirokazu Matsuno said that his country strongly opposes any conduct that heightens tensions in the South China Sea.