PHC puts Govt on notice over Azam Swati, Murad Saeed cases details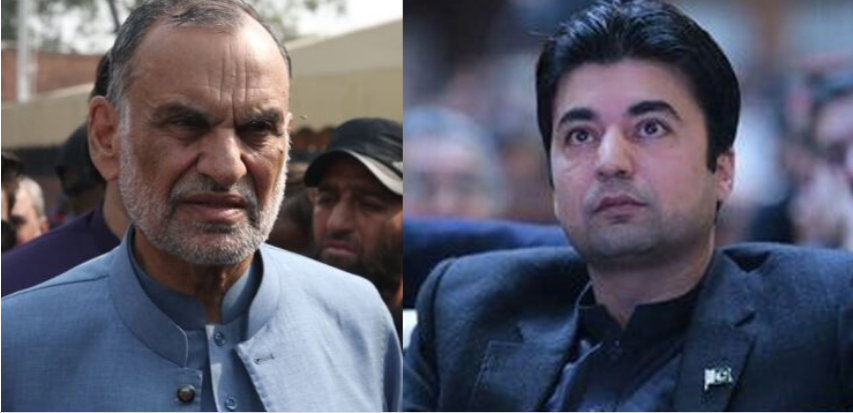 The Peshawar High Court (PHC) has issued notice to the government over a petition seeking details of Murad Saeed, Azam Swati, and Atif Khan's cases.
During the hearing of the plea, a division bench of the high court comprised of Justice Ijaz Anwar and Justice Syed Arshad Ali served notice for the government's response.
A court ordered the Additional Attorney General to check and share information about any cases filed against PTI leaders.
The petition filed by Azam Swati and Murad Saeed's families has not been maintained by the court," said AAG Daniyal Chamkani.
Justice Ijaz Anwar asked, "How many cases have you filed against them?". "No person can be denied the right to know details of cases against them," he continued.
According to the court, "the government should inform them why their homes are being raided." We are notifying them about their cases, the court said.
There was a plea filed last month in the PHC against the arrest of Pakistan Tehreek-e-Insaf (PTI) leaders Azam Swati and Murad Saeed.
Qazi Muhammad Anwar filed a petition alleging that police raided his clients' homes without reason. Additionally, the petitioners asked the police and parties for information about the cases.
As a result, the petitioners were not provided with details about the cases against them, which was illegal.