Paul Simon 'beginning to accept' hearing loss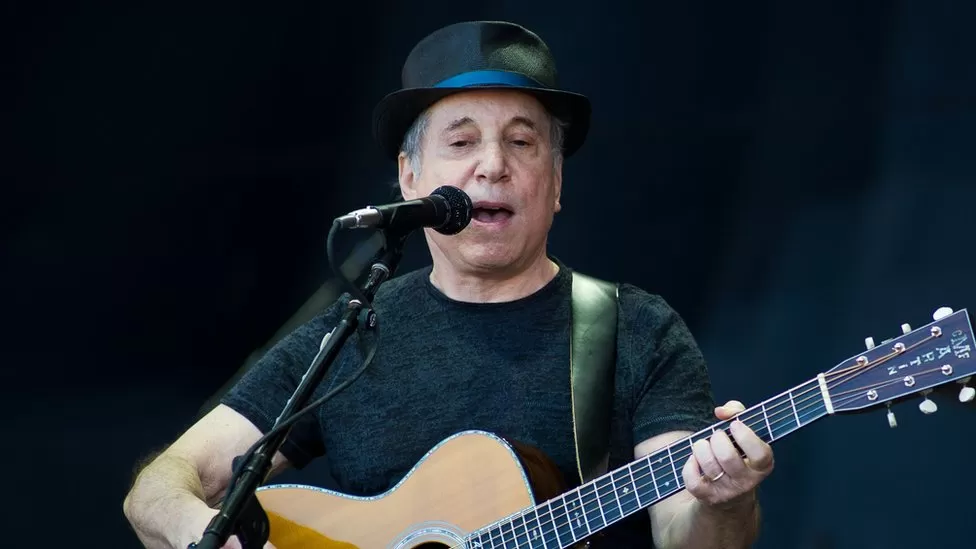 He revealed in May that he had almost completely lost hearing in his left ear.
He was quoted in the Hollywood Reporter on Sunday as saying: "I haven't accepted it completely, but I'm getting there."
At the Toronto Film Festival, he was speaking after the premiere of In Restless Dreams: The Music of Paul Simon.
Simon said he plays the guitar every day because it allows him to express himself creatively.
"But it's also where I go for solace. If I'm feeling … whatever."
"You know, when you have a disability, something changes you. Something changes the way you interact with life." He released his 15th solo album, Seven Psalms, this summer. Simon rose to fame as one half of the folk rock duo Simon & Garfunkel in the 1960s with songs like Mrs Robinson and the Sound of Silence.
Performing the new songs live has been challenging, he admitted.
"Usually, when I finish an album, I tour with it, and then I can really investigate the piece," he said. Then it evolves to another standard, and goes even further.
However, I will try to work with two guitarists next week to play the parts I played on the record and see if I can sing them.
I'm not sure how to integrate my voice with the guitars."
As reported by AFP, he describes how he "really fell into a depression" over his hearing loss.
An engrossing deep dive into the star's career, from his partnership with childhood friend Art Garfunkel to his exploration of world music on his hit solo album Graceland, and on to his recent hearing impairment.
On screen, he is heard declaring, "I've always wanted to be a singer and songwriter.".
"But I don't know if I'll ever do anything with it," Simon said at Sunday's post-screening Q&A.