Aerosmith postpone six farewell tour shows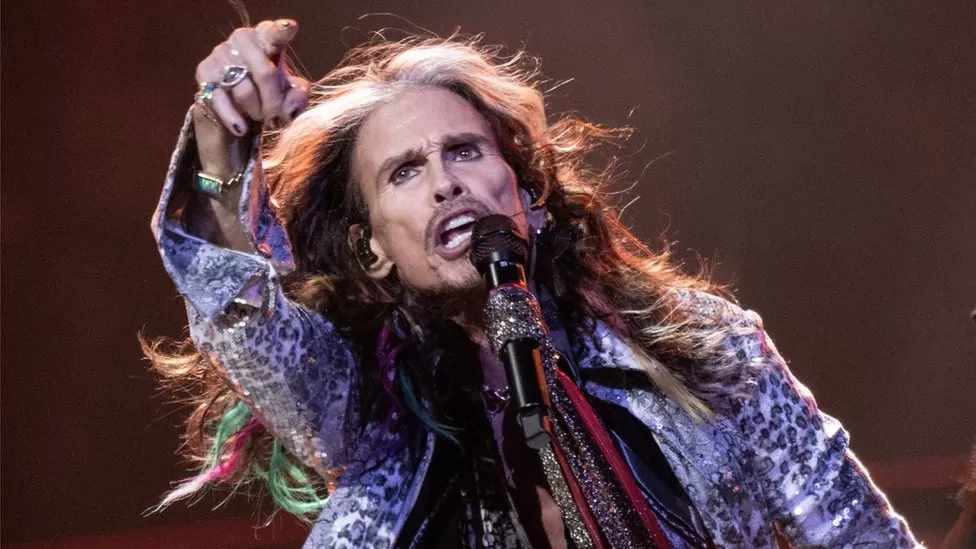 After kicking off their Peace Out tour earlier this month, the group was set to perform in Toronto on Tuesday, but that has been pushed back until February 2024.
Next month, they will perform in Tampa, Florida as part of their revised schedule.
Tyler, 74, posted an online statement saying he was "heartbroken". "I am heartbroken to report that I have been ordered not to sing for the next 30 days by my doctor," he said.
I suffered vocal cord damage during Saturday's show [in Elmont, New York] which resulted in bleeding. We'll need to postpone a few dates so that we can perform for you again."
Dream On, Walk This Way, and I Don't Want To Miss A Thing were some of Aerosmith's hits from the 1970s, 80s, and 90s.
In 2001, the year they performed at the Super Bowl halftime show, the Grammy-winning Boston band was inducted into the Rock & Roll Hall Of Fame.
After Tyler checked himself into rehab last year, they canceled part of their Las Vegas residency.
Originally scheduled to conclude in Montreal on 26 January next year, the final tour will now continue into the following month, culminating in a rescheduled show in Cleveland on 29 February.
Detroit, Chicago, Washington DC, and Raleigh, North Carolina have also been affected.
They can keep their tickets, which will be valid for the new dates, or request a refund.