partner Andrea Giambruno criticised for Italy rape remarks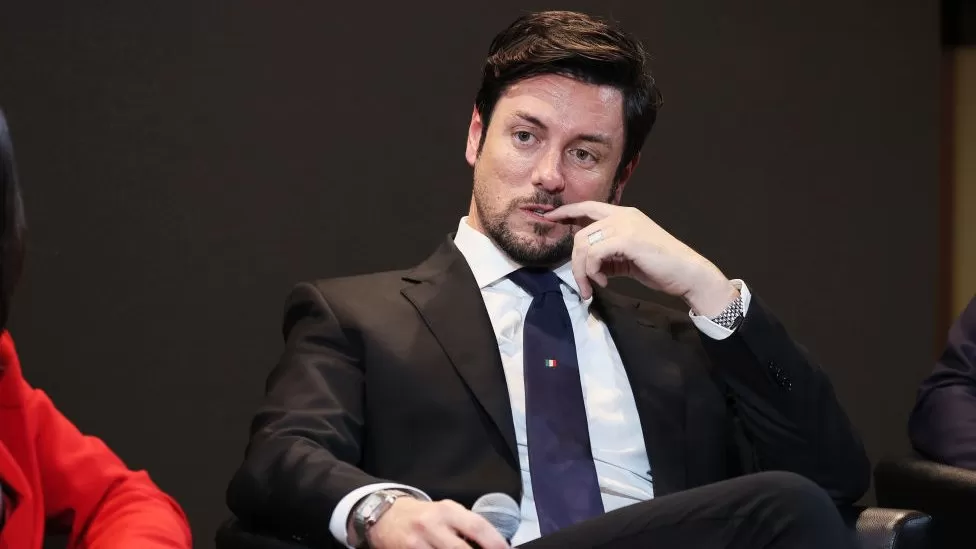 The alleged gang rapes in Italy were being addressed by Giambruno, whose partner is Prime Minister Giorgia Meloni.
Seven men have been accused of gang-raping a teenager in Sicily, and six youths are accused of raping two young cousins in Caivano town near Naples.
Since then, Giambruno has claimed that his comments were taken out of context.
As a gesture of solidarity to the residents of Caivano, Meloni will visit the town on Thursday. Caivano has struggled with drug trafficking and mafia-led crime for years.
Ms Meloni was contacted by the mother of one of the two girls through her lawyer, who said they had been threatened and abused by their neighbours in the Parco Verde area.
Earlier this month, a 19-year-old woman who was attacked on an abandoned building site in Palermo, Sicily, posted on social media that she had left her home for a protected community for victims of violence.
She is clearly struggling with the aftermath of the gang rape filmed by her attackers. As she puts it, "I'm fighting a battle with my head, but I act like nothing happened – and I'm still smiling".
During a live broadcast on the Rete 4 commercial channel on Monday, Giambruno condemned the rapists as wolves during a conversation with a newspaper editor.
"If you go dancing, you have every right to get drunk," he said. If you avoid getting drunk and losing consciousness, maybe you will also avoid getting into specific problems, because that's when the wolf comes out."
An angry reaction followed his remarks.
There is "nothing that can justify sexual violence and the victim should never be blamed, in any way," says Martina Semenzato, who heads a parliamentary inquiry into violence against women and femicide.
Chiara Gribaudo, a politician from the centre-left, accused him of blaming the victim and not telling the real perpetrators not to rape.
Social media influencer Chiara Ferragni complained on Instagram that women had problems with men, not wolves.
Giambruno has since accused his critics of misconstruing his words and exploiting them. Adding that he had prefaced his remarks by emphasizing that it was an "abominable act committed by beasts," he clarified that he never advocated that men rape drunk women.
Their daughter's mother, Ms Meloni, has avoided publicly commenting on the outcry.