52 dead in central Johannesburg apartment block fire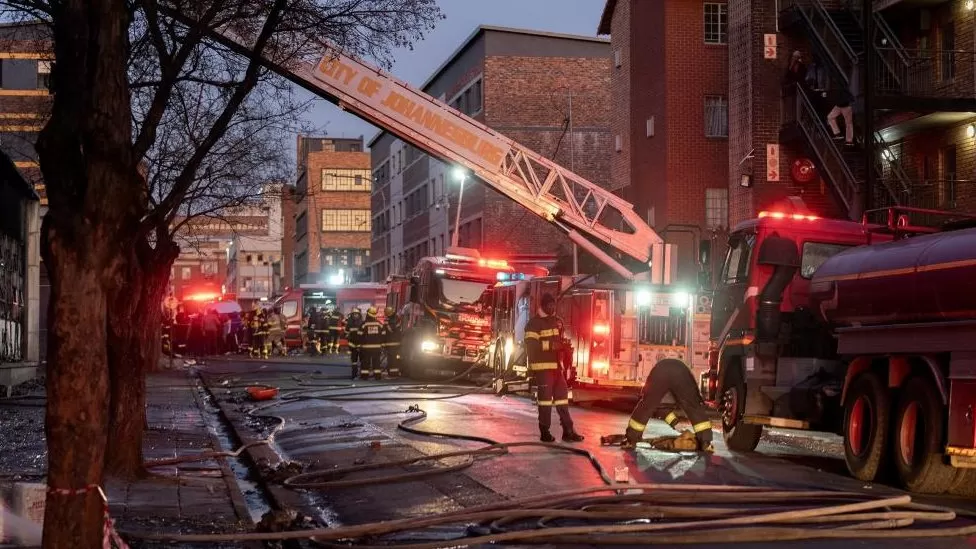 In addition to them, more than 40 others have been injured.
The cause of the blaze at the five-storey building in Johannesburg's central business district is unclear.
Firefighters managed to free some of the occupants, according to a spokesman for the emergency services, Robert Mulaudzi.
Searches are ongoing for other victims after the fire gutted the building.
Mr Mulaudzi posted a video to the platform X, formerly known as Twitter, showing fire trucks and ambulances outside the burned out building.
Near the burned building, covered bodies were seen lined up.