Pakistani Singer Kaifi Khalil enchants US audiences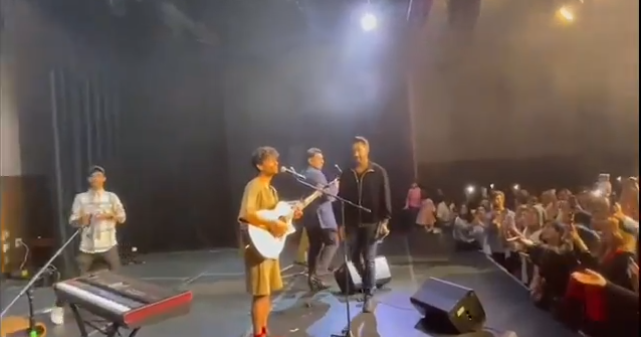 As a result of his live performances across the United States, renown Pakistani singer Kaifi Khalil has captured the hearts of his fans with his enchanting melodies, unique style, and soulful voice.
Women attended the event, which was made possible by CNYDesi Entertainment and National Promoter Rehan Siddiqui.
Houston, San Francisco, and Dallas were among the cities where concerts were held.
The audience broke out into Kaifi's chart-topper Kahani Suno during the concert, singing along with the singer whose rise to fame is nothing short of a modern fairytale.
Originally from Karachi's Lyari area, Kaifi entered the music industry with chart-topping hits and left an indelible mark with his guitar and heartfelt voice.
The humility and sincerity of his performances have resonated throughout America. Kaifi's songs spontaneously flowed from the lips of the audience, a testament to the magical atmosphere he created.
Additionally, Rehan emphasized that Kaifi has established himself as a versatile artist, a singer, musician, and accomplished songwriter, despite the challenges within Pakistan's music industry.
A universal narrative has been created by his unwavering dedication to his musical passion.
Meanwhile, Kaifi said he was grateful for the love and respect he received from his American fans and noted that his own experiences and emotions have made him an artist.