Pakistan 'accepts' changes in World Cup 2023 schedule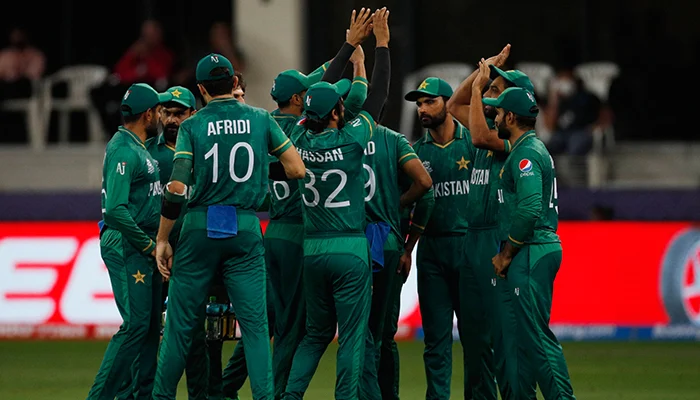 The Pakistan Cricket Board (PCB) has accepted the ICC's amendments to the World Cup 2023 schedule, sources told Geo News.
Pakistan had been notified that the schedule needed to be changed by the international body. According to sources, the board approved the proposal.
According to the new schedule, the match venues will not change, only the dates. Soon, the updated schedule will be announced by the ICC
As reported by the Indian media, security agencies have advised the Board of Control for Cricket in India (BCCI) to alter the itinerary because of Navratri, a festival in Gujarat celebrated by millions of people, which falls on the 15th of October, the day before Pakistan vs India.
There will be ten teams playing across ten venues from October 5 to November 19, including the tournament opener and final at Ahmedabad's Narendra Modi Stadium.
Pakistan Standard Time (PST) will start at 10:00am for day matches and 01:30pm for day-night matches.
The semi-finals will be played in Kolkata if Pakistan qualifies.
India will play in Mumbai if they qualify for the semi-finals, unless they play against Pakistan, in which case they will play in Kolkata.
All teams will play 45 league matches in a round-robin format during the Cricket World Cup.
The top four teams will qualify for the semifinals, which will take place in Mumbai on November 15 and Kolkata on November 16. There will be reserve days for the semi-finals and final.
On Thursday, the first meeting of the panel formed by Prime Minister Shehbaz Sharif to decide Pakistan's participation in the World Cup in India will be held.
Sources said PCB Management Committee Chairman Zaka Ashraf will attend the meeting – chaired by Foreign Minister Bilawal Bhutto-Zardari.
The huddle will discuss Pakistan's participation in the World Cup in India. Also, they will examine Ahmedabad as a venue for the high-octane clash between Pakistan and India.
It is the prime minister who will make the final decision about the country's participation in the mega event after receiving recommendations from the high-powered panel.