Novak Djokovic beats Grigor Dimitrov to win 40th Masters title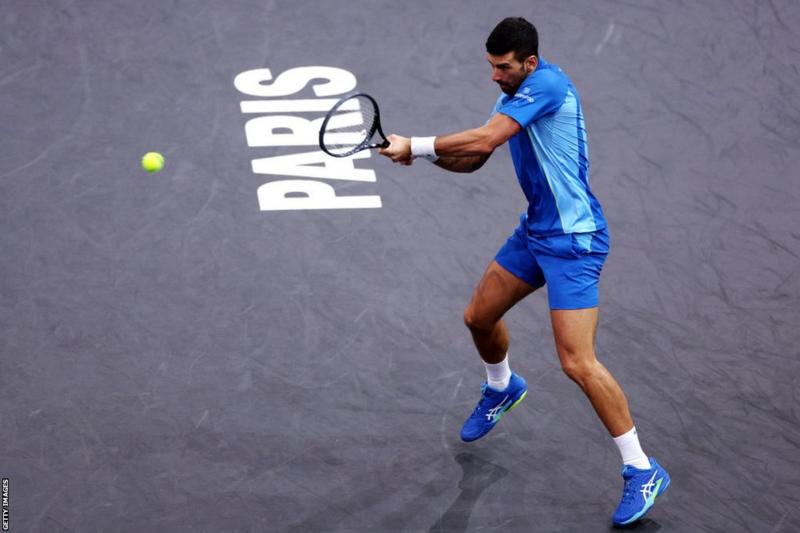 The Paris Masters trophy was the seventh to be won by Novak Djokovic in his career, giving him a record-extending total of 40 Masters titles.
It was a straightforward win for world number one Novak Djokovic as he beat unseeded Grigor Dimitrov 6-4 6-3.
The 36-year-old has won six titles so far in 2023, which includes three Grand Slams and the Masters Trophy in Cincinnati, which he won in May last year.
As he told reporters after the match, "It's incredible to be able to win it after such challenging circumstances this week," Djokovic said.
As I said earlier in the week, I basically came back from the brink of losing three matches in a row, so I'm extremely proud of how this match turned out considering what I've been through over the past week."
During the course of this season, Djokovic has been dominating on hard courts, winning 33 matches and only losing once during that period.
This was the 58th Masters final for the Serb, who was hardly challenged by Bulgarian Dimitrov, who was only playing in his second Masters final, despite being ranked 17th in the world.
It did not take the 24-time Grand Slam champion more than one break to take the first set, with Dimitrov, 32, hitting a lame backhand into the net at close range in order to give Djokovic the advantage.
After serving out the first set for the first time, Djokovic was met with a wall of cheers and some boos from the Bercy crowd. He smiled as he made a gesture with his hands towards the crowd asking for another set.