Nigeria's President Tinubu faces backlash over military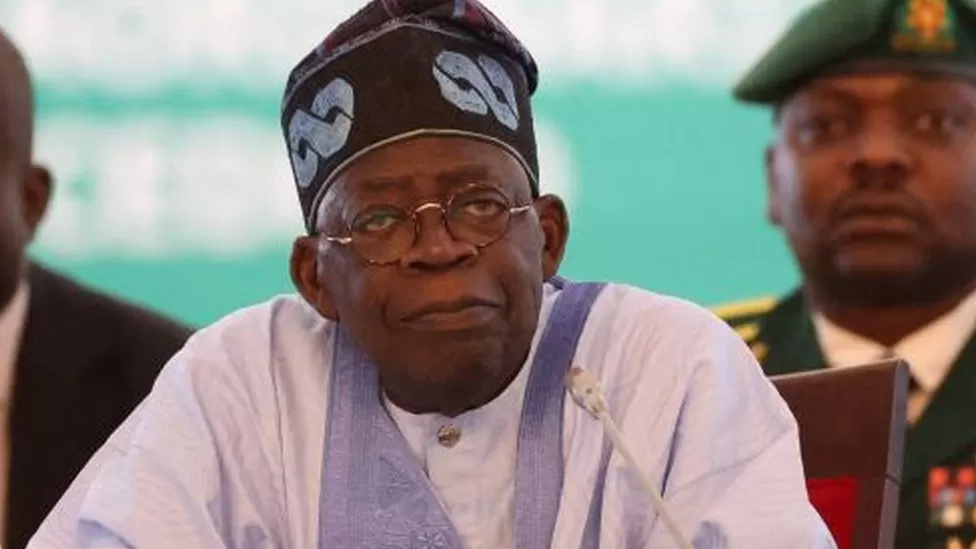 Despite his threats to use military force to reverse the coup in Niger, Nigerian President Bola Tinubu faces a huge backlash at home.
Despite the fact that Mr Tinubu's party controls the upper chamber of parliament, the Senate, there was strong opposition to military intervention.
There has also been widespread condemnation of war across the country, especially among lawmakers representing states along the more than 1,500km border with Niger.
Ecowas had set a Sunday deadline for the junta to give up power – or face military action.
Nigeria is the most influential member of Ecowas, and Mr Tinubu is its current chairman.
Despite the junta's defiance of the ultimatum, Ecowas did not send troops immediately. The news came as a relief to many Nigerians who prefer a diplomatic solution.
Nigeria and other countries have to obtain parliamentary approval before deploying the military, so a seven-day deadline might not be realistic.
The blackouts in Niamey, Niger's capital, and other cities were caused by President Tinubu's order to cut electricity to Niger.
While critics claim that this violates a treaty that allowed Nigeria to build a dam on the River Niger, Tinubu supporters claim the power cuts are intended to pressure the junta to return power to ousted President Mohamed Bazoum without military confrontation.
There are strong ethnic, economic, and cultural ties between Nigeria and Niger, so any military intervention there would affect northern Nigeria, which already faces serious security challenges.
Mr Tinubu should not "rush into an avoidable conflict with a neighbour for the sake of global politics", according to an influential group of Muslim clerics in northern Nigeria.