Nicole Kidman unveils unrecognizable look in upcoming series.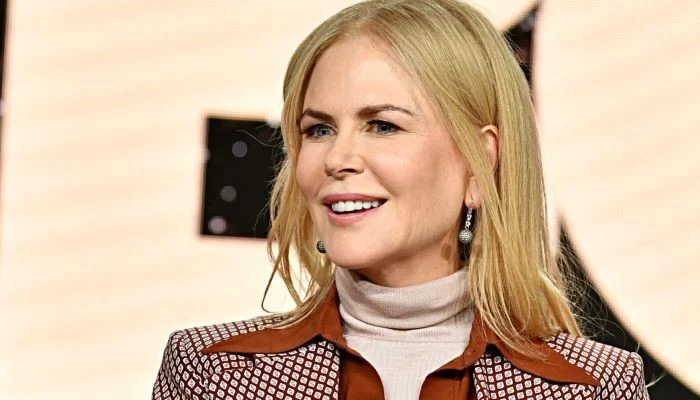 The 56-year-old actress, best known for her role in "Big Little Lies," has taken on an entirely different look for her upcoming Amazon Prime series, "Expats."
During an emotionally charged scene from the show, Nicole showcases her new appearance with a short bob hairstyle. She is portraying this change in appearance in the six-part limited drama series "Expats," which is based on the bestselling novel "The Expatriates" by Janice Y. K. Lee. Early 2024 will mark the premiere of the streaming series, which is primarily set in Hong Kong.
Nicole Kidman, Sarayu Blue, Ji-young Yoo, Brian Tee, and Jack Huston star in the series directed by Lulu Wang. The story of "Expats" unfolds against the dynamic backdrop of Hong Kong in 2014, and revolves around three American women, Margaret (played by Nicole Kidman), Hilary (played by Sarayu), and Mercy (played by Ji-young Yoo).
On September 8, the penultimate feature-length episode of the series will be screened at the Toronto International Film Festival. "Expats" explores themes of privilege and the complicated interplay between victimhood and accountability.
The series' ensemble includes Brian Tee as Clarke, Margaret's husband, and Jack Huston as David, Hilary's husband.
Lulu Wang is the creator, director, and writer of "Expats," as well as an executive producer for Local Time alongside Daniele Melia. With Per Saari and Alice Bell, who was the first writer to join the project, Nicole Kidman is another executive producer on the series.
In December of the previous year, Nicole Kidman wrapped up filming for her Amazon series, "The Expats.".