India is asserting its global presence at G20 summit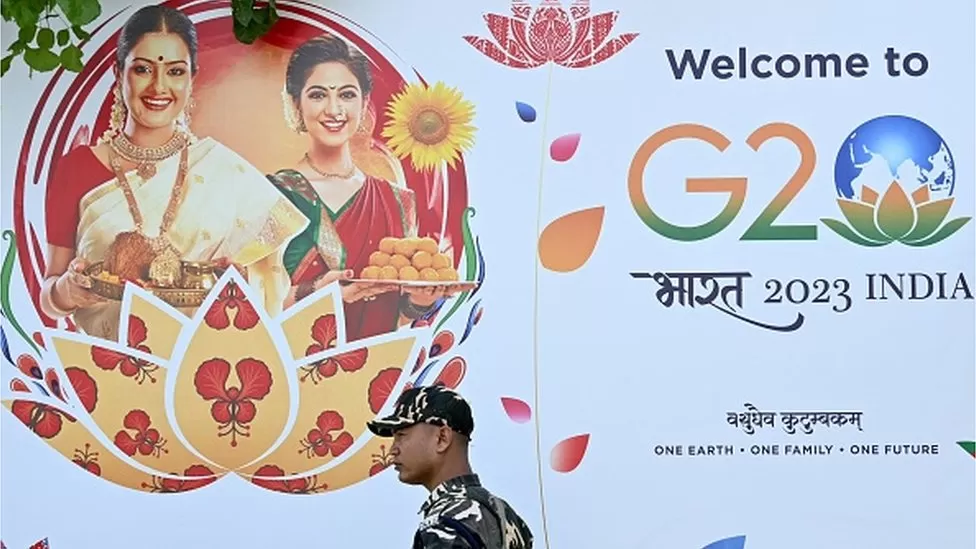 Posters feature India's official G20 logo, featuring a globe nestled within a lotus blossom – a design that has drawn comparisons with that of the governing Bharatiya Janata Party (BJP). They are accompanied by photos of Prime Minister Narendra Modi.
It is the government's intention to send a message that India has taken the world stage by storm.
More than 50 cities held 200 pre-summit meetings featuring yoga, cultural performances, and specially curated menus with a reported budget exceeding $100m (£78m).
Indian news channels have covered events dizzyingly for months, aimed at luring even those impervious to foreign policy nuances.
Delhi has been spruced up for what is being called the most high-profile event to take place in India in years, with the main summit just two days away.
Around the city are sculptured fountains, flower pots, and an Indian flag. There are dozens of historical monuments lit up with the summit logo, and people are snapping selfies everywhere. City gardens have been redesigned, their foliage has been pruned, and flags of participating nations have been erected.
The beautification drive has another side as well. A temporary cloth wall has been erected in front of many slums to conceal them from view, and some residents have been relocated. A large number of beggars have been evicted from the center of the city. It's unclear to what location they have been relocated.