Netherlands to return treasures to Indonesia and Sri Lanka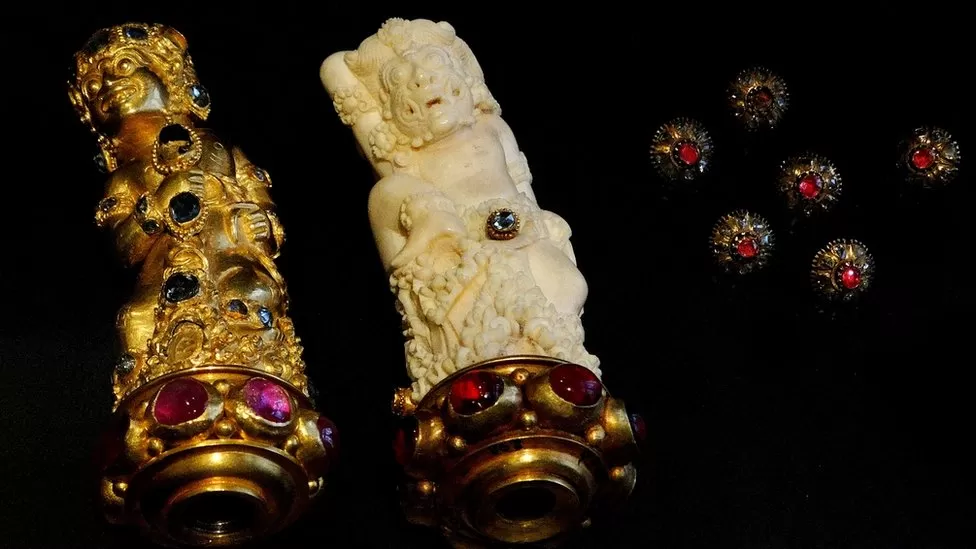 The Netherlands is returning hundreds of valuable artefacts taken from Indonesia and Sri Lanka during its colonial rule.
A gem-encrusted bronze cannon and jewels looted from the "Lombok treasure" are among the items to be returned.
According to a report, the government should return items if countries ask for them.
Dutch colonial past is increasingly being confronted as a result of the agreed restitution.
Looted artefacts have also been returned by other countries in recent years. During the large-scale British military expedition in 1897, a number of so-called Benin Bronzes were stolen from Nigeria, and some of those bronzes were returned to British and German museums.
Gunay Uslu, culture minister, said, "This is the first time we are returning objects that should never have been in the Netherlands."
The return of objects isn't all. We're actually beginning a period of more intensive cooperation with Indonesia and Sri Lanka."
The collection includes the so-called "Lombok treasure" – a trove of jewels, precious stones, gold and silver looted in 1894 from Indonesia's Lombok island by the Dutch colonial army.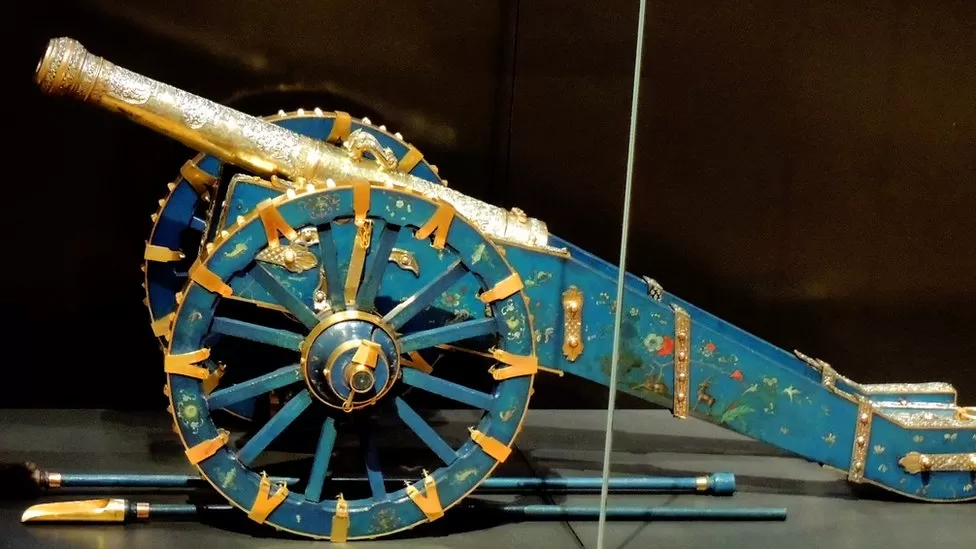 The Sri Lankan government has agreed to take back a lavishly decorated bronze cannon that is currently on display at the Rijksmuseum in Amsterdam. It is thought to have been given to the King of Kandy in 1740 by an aristocrat from Sri Lanka.
Dutch troops attacked and conquered the Sri Lankan kingdom of Kandy in 1765, when the cannon fell into their hands.
According to Uslu, the government is following recommendations outlined in a Dutch report on colonial art taken in 2020.
Any cultural objects looted in former Dutch colonies must be returned unconditionally if requested by the source country, the committee recommended.
A key principle of the policy on colonial collections should be to recognize and redress the injustices of the Dutch colonial past, according to the report.
Recent years have seen the country grappling more openly with its legacy.
King Willem-Alexander apologized on Saturday for the Netherlands' role in the slave trade, saying he felt personally affected.
Dutch slave traders trafficked more than 600,000 people after the country became a major colonial power in the 17th Century.