Nepal hit record 314-3, fastest century and fifty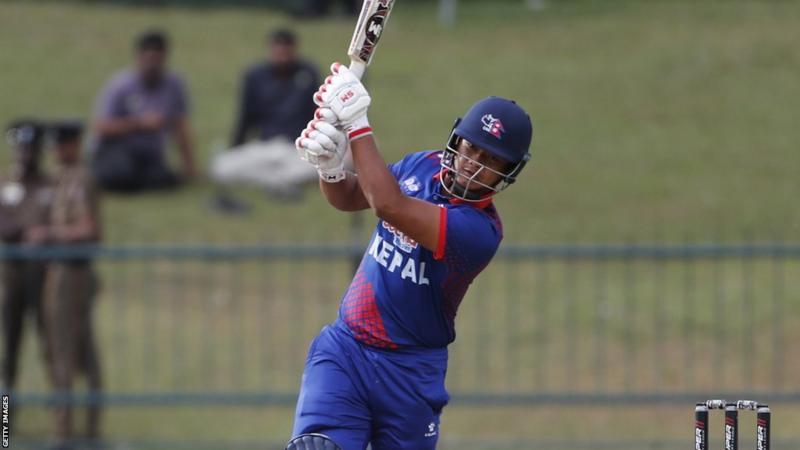 A men's record margin of 273 runs was achieved when Nepal scored 314-3 before dismissing Mongolia for 41.
In T20 international cricket, Kushal Malla hit the fastest hundred in 34 balls, while Dipendra Singh Airee hit the fastest fifty in 34 balls.
As a result, Airee made his half-century in nine balls and ended unbeaten on 52 from 10, while Malla scored 137 not out from 50 balls.
Previously, South Africa's David Miller, India's Rohit Sharma, and the Czech Republic's Sudesh Wickramasekara shared the record for the fastest T20 international century with 35 balls.
There were eight sixes and two twos in Airee's knock, including a six from each of his first five deliveries.
In his final inning, he had a strike-rate of 520 runs per hundred balls – the first time a batter had a strike-rate over 500 in an innings of 10 balls or more.
As Malla came in at 42-1 in the fifth over, he struck eight fours and 12 sixes.
There were 26 sixes in Nepal's innings, another record.
Previously, Afghanistan and West Indies held the record, while Balkh Legend hit 23 in the Afghanistan Premier League in 2018.
In 2021, Mongolia became an associate member of the International Cricket Council (ICC), but this was their first international match.
According to the ICC rankings, Nepal is ranked 17th.