Natalie Raanan a teen taken hostage by Hamas home in Chicago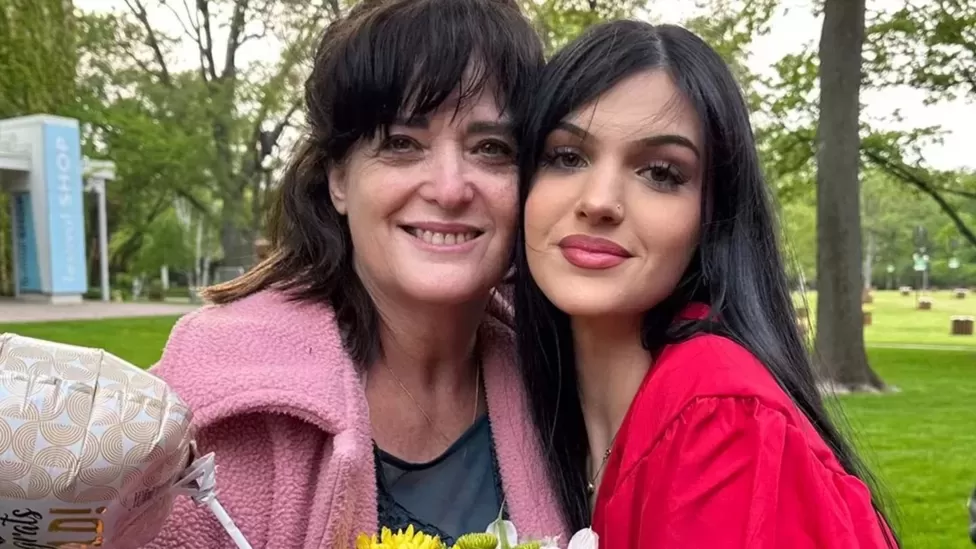 On October 7, Hamas killed 1,400 Israelis in a surprise raid on Israel that took Natalie Raanan and her mother, Judith.
Hamas said they were released for "humanitarian reasons" on October 20.
Judith's return to the United States is not yet known.
Yinam Cohen, the Israeli Consul General in the Midwest, expressed relief at Natalie's return to Chicago. "Her family members have been anxiously awaiting her return, and today I share their joy."
Natalie Ranaan, her grandmother Tamar Ranaan, and the Raanans were taken hostage while celebrating Natalie's high school graduation and Tamar's 85th birthday.
Natalie and her mother were taken to an Israeli military base before returning to Evanston, Illinois, a suburb of Chicago.
A CNN report stated that Judith Raanan had been suffering from poor health and was receiving treatment from the Red Cross.
The release of the mother and daughter was facilitated by Qatar.
Ben Raanan, Natalie's half-brother, told the that he felt "overwhelmingly grateful" after hearing about their release to "the large community of people around the world who have put my sister at the forefront of their thoughts, prayers, religions and beliefs".
US President Joe Biden said US officials had been "working around the clock" to free American citizens held hostage by Hamas when they were released to Israeli custody.
Four of the 239 people kidnapped by Hamas on October 7 have been released so far, and the Ranaans are the only Americans.
Shani Louk, an Israeli-German woman believed to have been taken, was confirmed dead on Monday.