Nancy Mace previews House hearing on AI deepfakes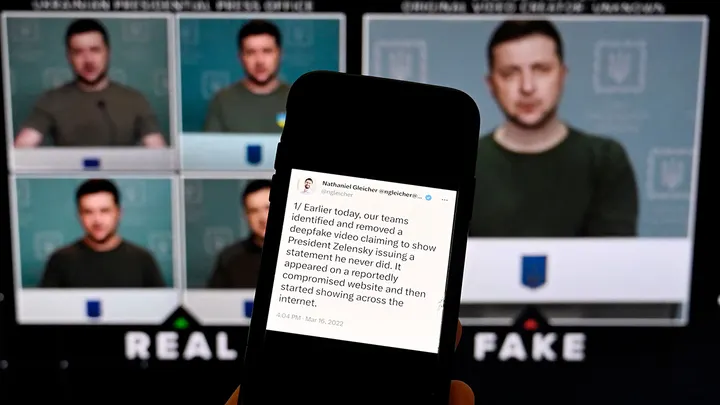 "Deepfakes", also known as online content falsified with artificial intelligence, pose a range of dangers, according to Nancy Mace.
If we don't start discussing the problem and talking to AI experts about how to address deepfakes now and in the future, these things will only become more prevalent," Mace told Fox News Digital on Friday.
In the next week's hearing on AI deepfakes by the House Oversight's Subcommittee on Cybersecurity, Information Technology, and Government Innovation – which Mace chairs – she hopes to get those answers.
As part of Wednesday's hearing, Mace said that she hopes the experts will share some of the more egregious examples of AI deepfakes, such as the prevalence of obscene AI-generated images and videos.
AI deepfakes are 90% pornographic, Mace said, highlighting the dangers of AI content. There is a significant amount of child pornographic material… being produced, as well as revenge porn. 
Moreover, we see propaganda by deepfakes in different countries in different wars. Think about the election next year, and how deepfakes might be generated to sway the vote.
In a brief panic and even a temporary dip in the financial markets, an image of what appeared to be an explosion at the Pentagon was later attributed to artificial intelligence. 
Ukrainian President Volodymyr Zelenskyy appeared to yield to Russia's demands in a deepfake video last year, but it was quickly detected, raising fears of a future attempt.