murder at elite school horrifies Australia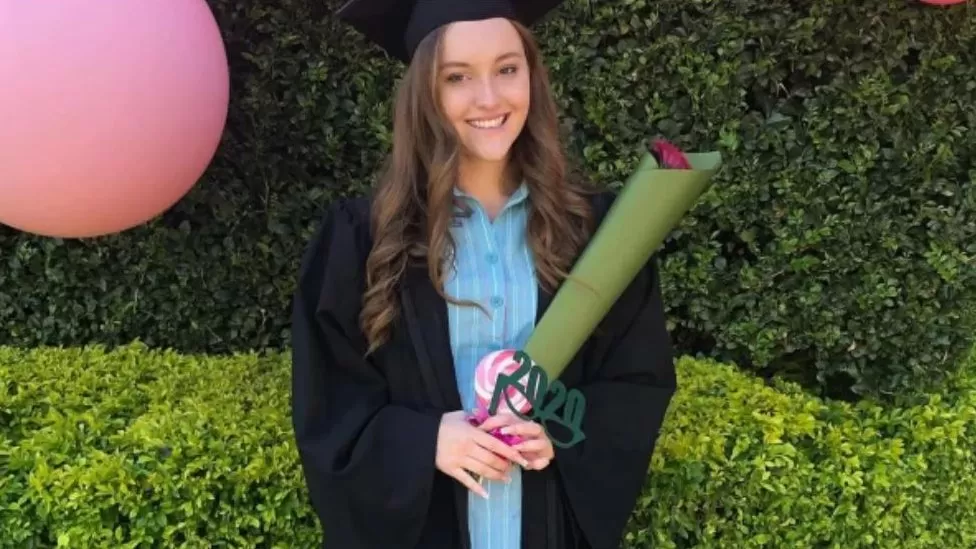 In response to a chilling triple-zero call, police arrived at St Andrew's Cathedral School just before midnight.
There, they encountered a "confronting scene" – the death of 21-year-old water polo coach Lilie James.
According to anonymous sources cited by local media, detectives believe she was murdered with a hammer hours earlier.
Her colleague, 24-year-old hockey coach Paul Thijssen, was captured on CCTV entering the bathroom after her. Later, Thijssen emerged alone after making the call to authorities.
According to local media, Ms James recently ended a relationship with Thijssen, though police have not commented on a possible motive. Five weeks had passed since they first met.
Police launched a major manhunt after Thijssen disappeared after calling in the tip from Vaucluse.
On Friday morning, they discovered a body that was later identified as Thijssen, along with items "associated with the homicide" – allegedly the murder weapon.
In addition to water polo, she loved dancing and swimming as a teenager. While studying a sports business degree at university, she worked part-time at the school.
According to her family, Ms James was vibrant, outgoing, and well loved by her friends and family.