Morocco quake leaves half of village's population dead or missing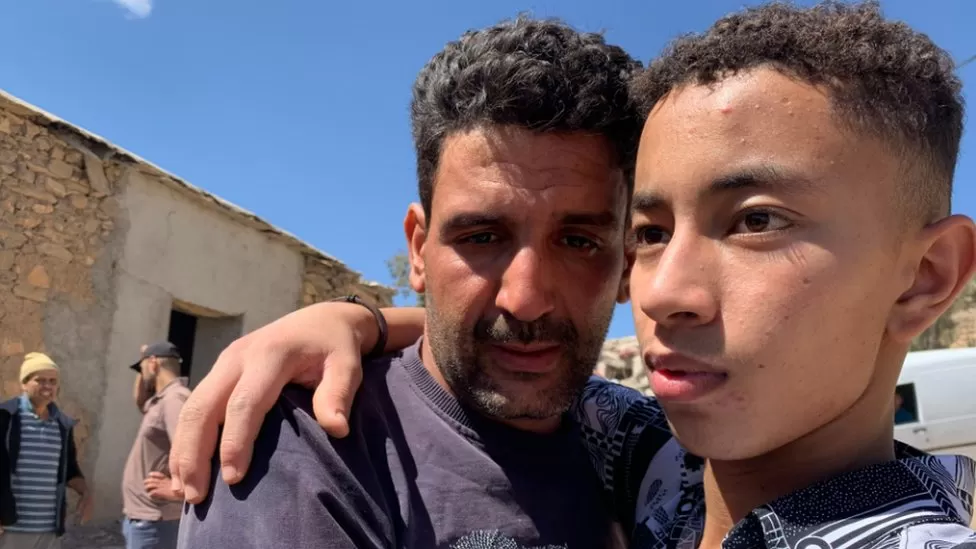 "The people of this village are either in hospitals or dead," they said.
Climbing up the rubble, we realized no one had escaped unscathed.
Their traditional houses were not strong enough to withstand this earthquake.
Ninety residents of this town are confirmed dead and many more remain unaccounted for.
"They didn't have time to save themselves," says Hassan, who has also climbed out of the rubble.
According to Hassan, his uncle is still buried beneath the rubble. It is unlikely that he will be rescued. His name is Abdou Rahman. His wife and three children have died.
He points to the area where his house once stood and says, "That was our house.". The house is now just a pile of debris.
The white blankets and furniture are still there. Everything else has disappeared."
After the earthquake hit, Abdou Rahman ran 3km (1.9 miles) home from the petrol station where he worked.
Immediately, he began shouting for his children, joining a din of shouts from others. He did not receive a reply.
He says, "We buried them yesterday.".
The three boys were asleep when we found them. They went down with the earthquake."
In a large tent just off the winding mountain road that connects the village to the outside world, dozens of families are gathered.