Microsoft closes at all-time high on fresh OpenAI-related optimism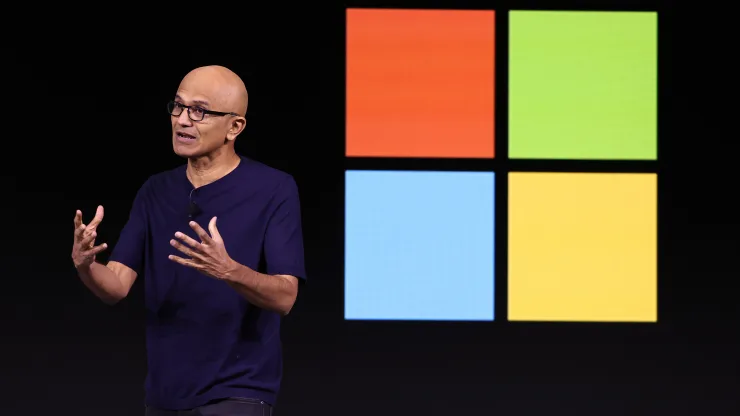 Microsoft ended Tuesday's trading session at a record high of $360.53, following fresh optimism about growth from a key partner in artificial intelligence. With the daily increase of 1.12%, the software maker now has a market value of about $2.68 trillion.
During the day, all major U.S. indices advanced, with the S&P 500 posting its seventh consecutive rise and Microsoft delivering its eighth. Until January 2021, the stock hadn't been on such a streak.
On Monday, Microsoft's strategic AI partner, OpenAI, announced a slew of updates, including price cuts and plans to let users make their own ChatGPT chatbots. At the event, Microsoft CEO Satya Nadella emphasized that developers using OpenAI's tools could get their software to market quickly by using the Azure cloud platform.
Microsoft invested $13 billion in OpenAI, which granted Microsoft an exclusive license to OpenAI's GPT-4 large language model, which can generate human-like prose from a few words of text. Earlier this week, Microsoft announced that its Office productivity app subscriptions would have an AI add-on as well as an AI assistant built on OpenAI models would be available in Windows 11.
UBS analysts led by Karl Keirstead wrote Monday in a note distributed to clients that what is good for OpenAI is also good for Azure. "If OpenAI is now actively attracting software developers to build apps using ChatGPT/GPT-4, lowering price points and improving model performance, it could drive greater OpenAI usage of Azure, which would be a modest positive for Microsoft." Microsoft stock is rated as a buy by analysts.
According to Oppenheimer analysts, OpenAI's price updates confirm the company's leadership position in the category.
Microsoft benefits from OpenAI's success when it's "mutually synergistic.". According to a regulatory filing in October, OpenAI is a "strategic partner" for Microsoft in the AI area.