Michigan man wins big bucks on $1 ticket in state's lottery jackpot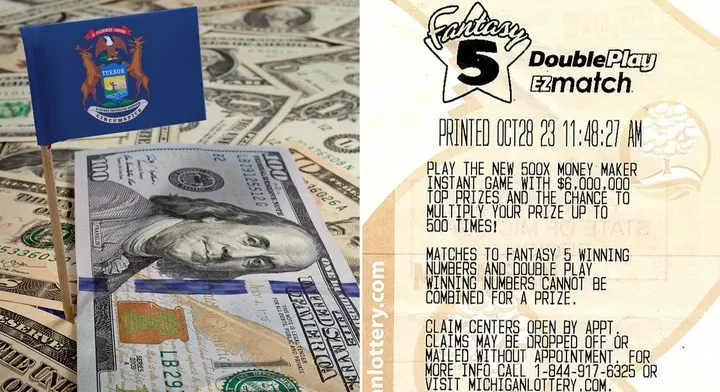 Michigan man wins big bucks on $1 ticket in state's lottery jackpot.
During the excitement, the lottery winner spilled his coffee and 'ran out of his shoes,' according to the Michigan Lottery board.
It nearly knocked a Wayne County resident off his feet when he won the Michigan Lottery jackpot.
An anonymous 38-year-old Michigan man wins big $472,295 playing the Fantasy 5 jackpot for just $1, according to a press release from the Michigan Lottery.
Five of the winning numbers matched those in the winning drawing, lottery officials said.
Victor's Market, located at 17104 Quarry Street in Riverview, 15 miles southwest of Detroit, sold the winning ticket.
According to the player, who wishes to remain anonymous, "I play Fantasy 5 regularly and choose my lucky numbers based on some research I do online.".
Seeing the message and confetti on the screen, he dropped his coffee and ran into the house so fast that his shoes came off.
To claim his top prize, the winner recently visited lottery headquarters in Lansing.
Michigan Lottery reports that he plans on investing his winnings in his future retirement.
According to the Michigan lottery, fantasy 5 players can play for just $1 and potentially win $500 or $110,000 instantly when they add several incremental additions.
Since 1972, the Michigan Lottery has contributed more than $27 billion toward education, according to its website.
A total of $1.248 billion was donated to public schools across the state by the lottery in 2022.