Meta CEO Mark Zuckerberg looks to digital assistants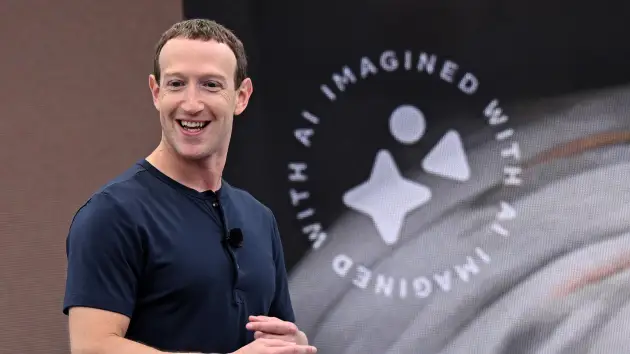 As part of Meta's Connect conference in Menlo Park, California, Zuckerberg showed off the company's new Quest 3 virtual reality headset and latest Ray-Ban smart glasses.
With the help of technology such as ChatGPT, Facebook's various messaging apps, such as WhatsApp and Messenger, will soon be able to share digital stickers automatically generated by written prompts. Using the prompt "pizza playing basketball," users can generate a cartoonish pizza slice holding a basketball digital sticker.
Additionally, Zuckerberg announced next month that Meta-owned Instagram will have AI-powered editing tools that will let users alter photos and pictures with written prompts. One of his childhood photos was modified by various prompts to show him wearing an ugly sweater in one image and sporting blue hair in another. A photo of his dog Beast was also converted into an origami figure.
Emu is the company's computer vision model that powers the new AI tools. According to him, this technology is a sibling to the Llama family of language-generation software. Emu can generate images in around five seconds, he said.
Zuckerberg said his kids tell him it's still not fast enough, but five seconds puts you on the verge of cooking.
Meta's chat tools will eventually allow users to generate realistic visuals automatically, similar to the Midjourney AI app within Discord.