Messi's FIFA World Cup jersey price could exceed to $10 million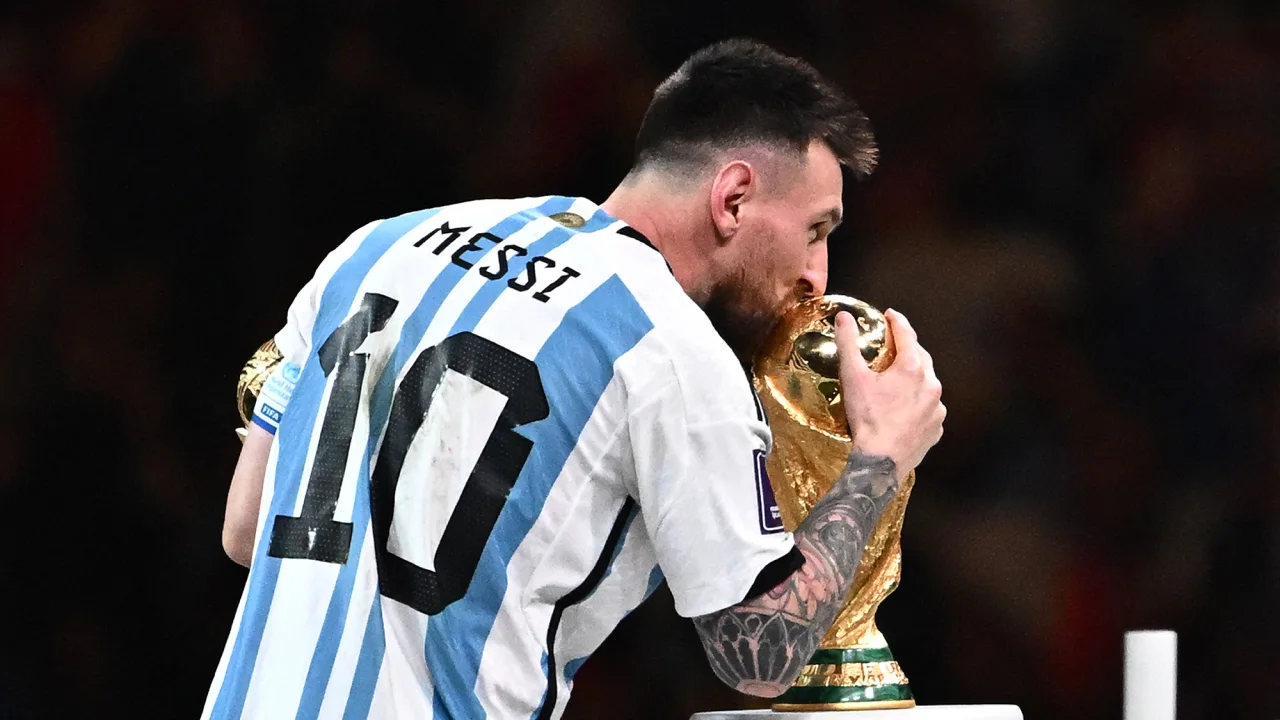 Messi's FIFA World Cup jersey price could exceed to $10 million becoming one of the "most valuable collection of sports memorable at auction.
A new record could be added to Lionel Messi's list of accomplishments as he continues to break records.
He wore six jerseys during Argentina's triumph last year during the World Cup, which Sotheby's will auction next week. As part of the month-long tournament, the Argentine captain wore the jerseys throughout, including the final against France.
The current record for the sale of a match-worn piece of soccer memorabilia is held by Diego Maradona's "Hand of God" shirt at Sotheby's last year for $9.3 million. According to initial estimates, bids would range from $5 million to $7 million, possibly indicating higher jersey prices for Messi.
"This sale stands as a monumental occasion in auction history, offering fans and collectors a connection to Messi's crowning achievement," said Brahm Wachter, Sotheby's head of modern collectibles.
A Messi jersey worn during the 2017 El Clásico, a tense match between his former team FC Barcelona and Cristiano Ronaldo's Real Madrid, sold for $450,000 at auction last year as the most expensive match-worn jersey sold at auction to date. As a result of Messi's last-minute goal, the 500th of his career, the match was won.
Sotheby's gallery will display Messi's FIFA World Cup jerseys during a free exhibition from November 30 to December 14. The online auction will run from November 30 to December 14.
One of the most thrilling finals in tournament history saw Messi help Argentina win its third FIFA World Cup title in Qatar last year by defeating France via penalty shootout. He sold out of his jerseys and Argentina's team kits very quickly.