Meghan Markle plotting next role in politics, not Hollywood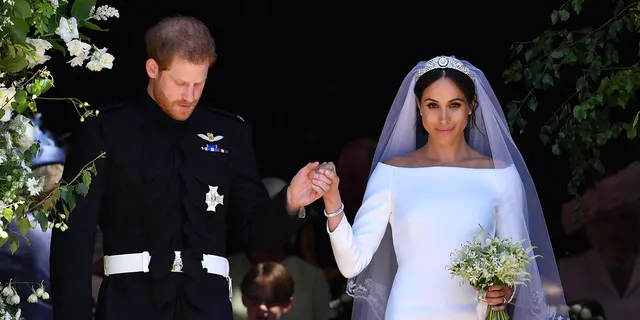 A leading expert claims Meghan Markle will play a role in politics, not Hollywood, in her next role
The Duchess of Sussex, who turns 42 Friday, lives in Montecito with husband Prince Harry and their two childrens.
The former Hollywood actress is said to be considering a political career after turning 4 on Friday.
According to Nick Bullen, co-founder of True Royalty TV, she is writing to people to secure political positions. "I think she has a great ambition there.". 
I think you'll see [the Duke and Duchess of Sussex] working more separately because brand Sussex is definitely on the wane. Now, I think you'll see them focusing on their individual brands."
Bullen has produced award-winning documentary programs about the British royal family for 20 years. Additionally, he has worked closely with King Charles III for about a decade. An upcoming documentary by True Royalty TV explores Bahrain's first papal visit, "Leap of Faith: Bahrain Welcomes the Pope."
Politics – and possibly even the Oval Office – isn't something new for the former "Suits" star. True Royalty TV premiered the documentary "Meghan for President?" in 2019. The documentary explored how the mother of two has always wanted to speak out on a global platform, long before she became an actor.
This special features interviews with friends, colleagues, former teachers, and royal experts. Also featured in the documentary is rare footage of Markle attending her first anti-war protest at the age of 10.
Is it possible we will ever see Markle in the White House or even as governor of California, since she has always been interested in social issues? Bullen insisted that anything is possible. It seems that even a humanitarian ambassador's role has a lot of potential.
Royals are traditionally expected to be apolitical in public, meaning they cannot vote or express political opinions openly. Additionally, Harry, 38, would have to give up his royal title in order to make such a major move.