Warner Bros. needs to stop copying Disney and let its superheroes fly solo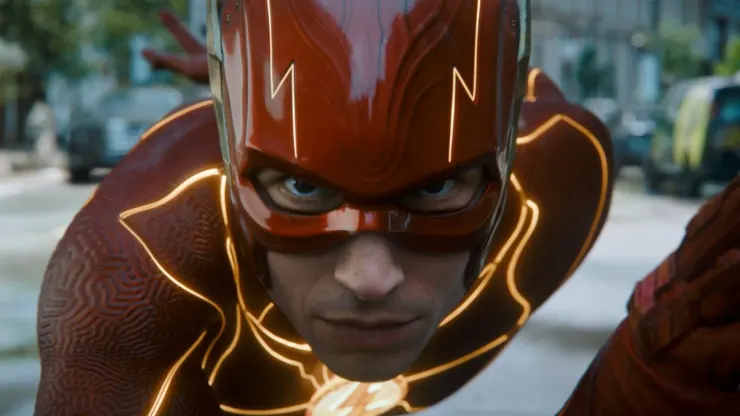 Warner Bros. needs to stop copying Disney and let its superheroes fly solo
POINTS TO REMEMBER
"The Flash"'s failure should force Warner Bros. and DC Studios to reconsider their reboot plan.

A shared superhero universe is a market that Marvel, owned by Disney, dominates.

When it comes to movies and franchises focusing on a single hero, DC is more successful.
"The Flash" is a failure. "Black Adam" failed to deliver. How about "Shazam: Fury of the Gods"?
In addition to a hero, DC Studios needs a new strategy – something that goes beyond the reboot it just announced.
Warner Bros. and DC Comics are parent companies. Marvel Cinematic Universe gives Discovery envy. Clearly, this is the case. Since 2008, MCU films have grossed about $30 billion worldwide, including ones not released by Disney. A Warner Bros.production. In collaboration with DC Studios co-CEOs James Gunn and Peter Safran, Discovery CEO David Zaslav is creating a shared universe featuring iconic characters such as Batman and Superman.
Currently, Warner Bros. and DC are working through the aftermath of a previous unsuccessful attempt to tie their characters together. The Justice League is no match for Marvel's Avengers at the movies.
Rather than TV-style writers rooms, Warner Bros. and DC should focus on creating character-specific franchises that adhere to one filmmaker's vision. Your heroes should be allowed to fly solo.
It's worked before for DC properties, even recently.
Despite mounting failures, legacy media companies are entering a dark time
A well-reviewed box office juggernaut, Christopher Nolan's Batman trilogy wrapped in 2012. In spite of being part of DC's previous movie universe, 2017's "Wonder Woman" and 2018's "Aquaman" focused primarily on their title characters and earned big bucks and accolades.
Neither Todd Phillips' "Joker" nor Matt Reeves' "The Batman" are connected to an extended universe, but they have been financially and critically successful nonetheless.
Joaquin Phoenix won best actor Oscar for his role as Batman in "Joker," released in 2019. Robert Pattinson starred as an early career Caped Crusader in last year's "The Batman," which earned around $750 million worldwide. Two sequels are in the works for both movies.
"Batman: The Brave and the Bold" is also coming from "Flash" director Andy Muschietti. Gunn described the film as "the introduction of DCU Batman," rather than starring Pattinson. Can a moviegoing audience handle too many Batmen? Superheroes are already oversaturated. After "The Flash," which featured four different Dark Knights from previous movies and shows.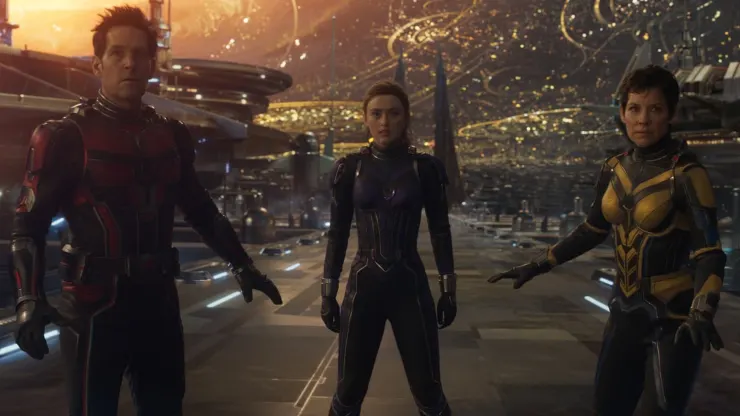 It was once possible to escape homework with comic books. In order to keep up with everything going on in Disney's MCU and Sony's Spider-Verse, which is also part of the MCU, you need to have watched everything before that. Since the original Robert Downey Jr. "Iron Man," that's dozens of movies and shows.
Though DC's cinematic universe has been all over the place, "The Flash" is one of the most intense comic book movies. The film is packed with cameos (some real, some CGI), dating back to George Reeves' black-and-white Superman.
However, you have to be really into this stuff to understand all the gags. A "Flash" sequence featuring the Nicolas Cage version of Superman fighting a giant spider might be lost on you unless you're a big fan of "Clerks" director Kevin Smith. George Clooney returns to the role of Bruce Wayne 26 years after the poorly received "Batman and Robin," clearly aimed at Gen-Xers and older Millennials, not today's young audience.
It has even happened to the Marvel Cinematic Universe model at times. After the fourth Thor film underwhelmed at the box office and the third Ant-Man installment underwhelmed, Disney CEO Bob Iger suggested the studio was going to the well too often with certain characters. DC Studios should take note of that warning sign as well.