McDonald's is getting rid of self-serve soda machines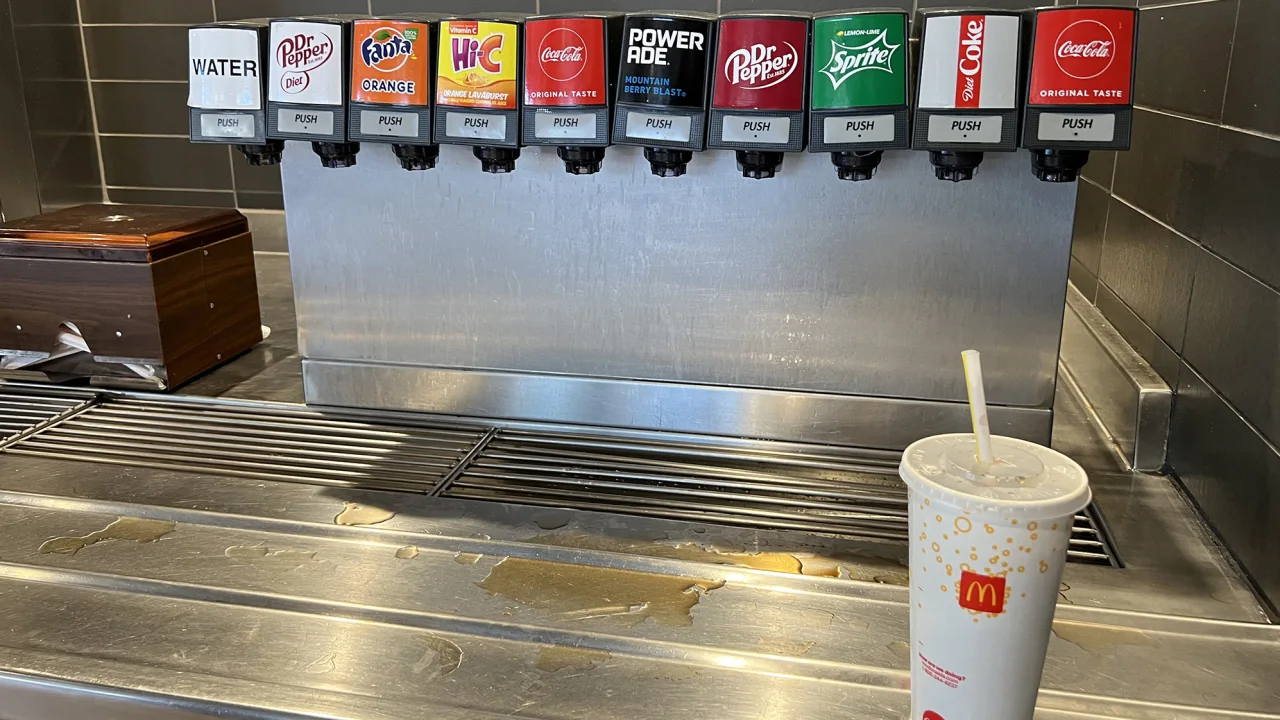 McDonald's is removing one of its biggest perks.
In its US restaurants, the fast food chain will no longer have self-serve soda machines by 2032, the company said, explaining that the change will ensure customers and crews have a consistent experience.
McDonald's has allowed customers to fill (and refill) their own drinks in its dining rooms for decades. However, consumer behavior has changed since the pandemic, and the chain has seen a surge in business through its drive-thru and delivery services, with fewer people choosing to eat in its dining rooms.
In order to reflect this new reality, McDonald's plans to design restaurants with smaller dining rooms or no dining rooms (and high-tech drive-thrus). According to the company's most recent earnings report, digital sales (i.e. orders placed on its app or through its partners like Uber) now make up 40% of its total sales.
As part of another major change, the chain recently teased a new small-format location with a reduced dining area called "CosMc's."
The US has a number of areas where we are significantly underdeveloped compared to where the population currently lives, CEO Chris Kempczinski told analysts in June. As a result, we have a whole lot of development opportunities open up to us."
Since the height of the pandemic, ditching dining rooms was "off limits," but customer habits have changed drastically. There have been no further details released about McDonald's "CosMc" concept.