Mbappé stuns PSG with formal decision not to renew contract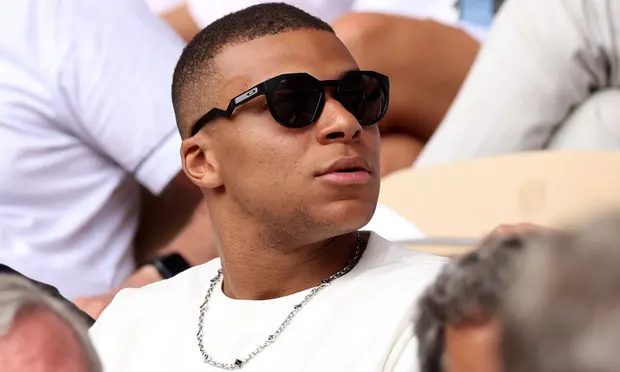 PSG stunned by Kylian Mbappé's formal decision not to renew his contract in 2024
In the Real Madrid circle, the striker presents a letter to the club hierarchy
After presenting the club's hierarchy with a formal letter informing them of his decision not to extend his contract next summer, Kylian Mbappé stunned Paris Saint-Germain.
Mbappé's contract expires in June 2024, when the 24-year-old can leave PSG on a free transfer unless he reverses his decision or negotiates a completely new contract. After believing that contract renewal talks were progressing well, the club hierarchy was upset by the letter's news.
The most likely scenario now appears to be a sale this summer, as PSG wants to avoid losing their star player for free. Despite the contract situation, Mbappé would probably still command a huge fee, perhaps even exceeding the £166m PSG paid for him last year.
Every elite club in Europe, especially those in the Premier League, will be interested in the news. Manchester United, Liverpool, and Chelsea have all been linked in the past, but Real Madrid is now the obvious destination. Since Mbappé's breakthrough season at Monaco in 2016, the Spanish club have coveted him, and the feeling is mutual: the Frenchman has Real posters on his bedroom walls, and even met Cristiano Ronaldo when he was 14. Benzema's departure to Saudi Arabia only heightens Mbappé's chances of joining Madrid.
Despite the shock renewal of his PSG contract last year – a deal that included a salary of £20m after tax and a signing bonus in excess of £100m – Mbappé has long been admired by Madrid's president, Florentino Pérez. Last year, he spoke openly about joining Madrid and called Pérez personally to explain his decision to stay.
In May 2022, Mbappé said, "I have a lot of respect for [Pérez] and for Real Madrid." He added, "They wanted to make me happy." This is something I appreciate from them. Also, I would like to thank the Real fans. It is my hope that they will understand that I have chosen to stay at PSG."
It seems that everything has changed now. Mbappé is determined to leave PSG, where he has already won everything domestically, including five league titles and Ligue 1's top scorer award five times. As a PSG player, Mbappé won the World Cup in 2018, scoring in the final against Croatia, and hit a hat-trick in France's loss to Argentina in 2022.
Mbappé has yet to win the Champions League, but PSG will be a weaker team next season. Neymar has also been heavily linked with a move away from Barcelona, while Lionel Messi has already confirmed he will join Inter Miami.
Although PSG has not given up hope of keeping Mbappé, the letter represents a crushing blow for the club. As a result of the departure of Mbappé, PSG's quest for Champions League glory would be further away, not closer.